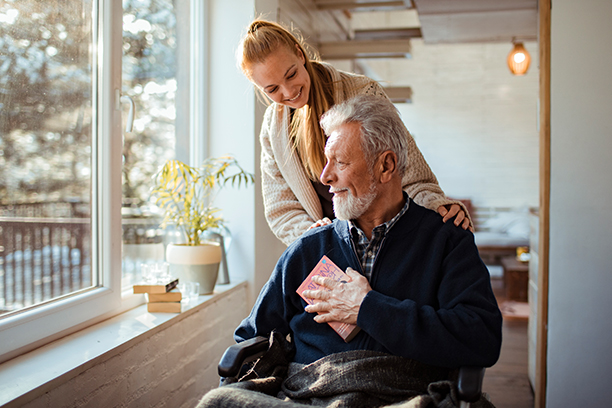 Elder Care Services and Incidental Transportation in Joplin, MO
Visiting Angels provide elder care services to seniors in Joplin, MO, and the surrounding areas.
It's not easy to look after a loved one as they age and develop numerous age-related problems. Some jobs are more challenging to execute than others, with transportation taking the most time. You must schedule time in your calendar to accommodate your loved one's desire to travel, and the extra time they will spend outside to accommodate the drive and additional time outside. Even more challenging are circumstances that arise when your parent has mobility problems.
On the other hand, seniors need to get out as much as possible and engage in social activities to maintain their health and happiness. If your loved one spends most of their time inside, they may suffer from anxiety, loneliness, and despair. Visiting Angels Joplin provides incidental transportation services to help you strike a good balance between your personal life and your caregiving responsibilities. Our elder care services staff can assist your loved one in getting to any location in Joplin and the nearby cities in Missouri and provide a variety of other services both before and after the expedition.
What We Do to Help Seniors in Joplin and the Surrounding Areas
When the elderly in Joplin or the surrounding areas require transportation, our caregivers can get them from point A to point B while assuring their safety and comfort.
Our caregivers can transport your loved one to and from the airport in addition to taking them to doctor's appointments, local businesses, and post offices to run errands, and the houses of relatives and friends in the neighborhood. Essentially, our elder care service coordinators are free to take your mother wherever they want.
Another service our home care specialists provide is assisting older adults with getting ready for a trip. They can help clients with their bags, get in and out of the car, scribble down notes during medical visits, provide companionship, and provide transportation. Our caring caregivers give company to our customers once they return home until their family members arrive.
We can help your loved one in various ways, including providing transportation when necessary. Our elder care services experts can assist your loved one with various everyday tasks that are unrelated to their medical condition, such as food preparation, medication reminders, and light housework. When your loved one receives a comprehensive care plan from Visiting Angels Joplin, they will be able to gain more freedom while remaining in the comfort of their own home.
Speak with Visiting Angels today
If you have any concerns about our senior care services, don't hesitate to contact our Joplin office at 417-781-1000. We'll be pleased to answer any questions you have and can even arrange a no-obligation meeting at your convenience.
Serving Joplin, Carthage, Neosho, Lamar, Monett, Mt. Vernon, MO and the Surrounding Areas
Visiting Angels
JOPLIN, MISSOURI
1736 S Main St,
Joplin, MO 64804
Phone: 417-781-1000