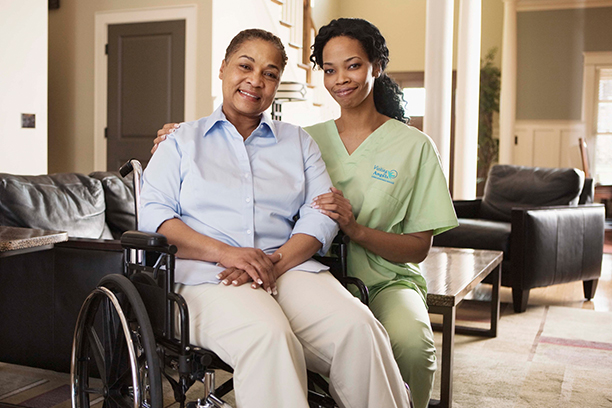 Respite Care for Families Throughout Joplin, MO and Nearby Areas
As a family caregiver, you provide the support your loved one needs. It is, without a doubt, one of the most caring, generous things you can do for another – but it is also an overwhelming and exhausting job. So, what do you do when you need a break? Who do you turn to when you need to help yourself?
Consider Visiting Angels' Respite Care for You and Your Elderly Loved One in Joplin, Carthage, Neosho, Lamar, Monett, or the Surrounding Areas
If you are the primary caregiver or hold the majority of caregiving duties for a spouse, older adult, family member, elderly parent, or loved one, then you may want to consider taking advantage of our respite care services. At Visiting Angels of Joplin, we do not just take care of seniors – we also take care of family caregivers. Thanks to our in-home care program, we can provide temporary or long-term relief for those who are caring for family or loved ones at home who would otherwise require treatment at a facility elsewhere without someone to care for them. As a family caregiver, you are important too; you deserve a break, so you can rest and disengage for as long as you need – your senior will be in caring, capable hands with our aides.
How Our Senior Care Helps
Whether it is a few hours a day or several times a week, our respite care offers you and your family the chance to be able to go to work, run errands, go on vacation, or simply rest and recharge. When Visiting Angels of Joplin's compassionate, skilled helpers come to visit, they will quickly set your loved one at ease with friendly conversation and companionship.
Though families appreciate being able to keep their family members or loved ones in the comfort of home - they might feel guilty asking for help with the physical, mental, emotional, and financial burden they carry. These struggles can often be overwhelming without respite or support. Too often, the needs of the caregiver are not considered, and it is hard for someone to provide quality care for someone else when they are not taking proper care of themselves.
If you are unsure if you need respite care for a loved one, take a moment to answer these few questions:
Have I allotted enough free time for myself?
Is my loved one getting enough mental stimulation?
Does my loved one need help with walking, eating, or other basic tasks?
Is my loved one getting a proper amount of exercise?
Does my loved one need help taking daily medication?
Our experienced aides can assist with a wide range of personal care needs, such as bathing, grooming, dressing, and transference support. Additionally, caregivers can also help with chores around the house, like preparing healthy meals and light housekeeping.
How to Get Started with In-Home Care
If you or someone you know is facing the challenge of caring for a loved one alone, Visiting Angels of Joplin's respite care services can offer a break, stress relief, and balance to your life. Providing care every day for family or friends may be difficult, but there are a variety of care options and strategies you may not be aware of. It is best to consider all the options to provide the best care for your loved ones and yourself.
There is no minimum amount of time for care – you decide if you want it on an hourly, weekly, or occasional basis. Also, since our programs are flexible, you can also change your plan to include other services should you need them along the way, such as companion care, personal care, or even Alzheimer's care or dementia care.
Contact our office at 417-781-1000 to get started with respite care. Our staff will match your loved one with a caring, friendly aide to provide the assistance they need!


Serving Joplin, Carthage, Neosho, Lamar, Monett, Mt. Vernon, MO and the Surrounding Areas
Visiting Angels
JOPLIN, MO
1736 S Main St,
Joplin, MO 64804
Phone: 417-781-1000