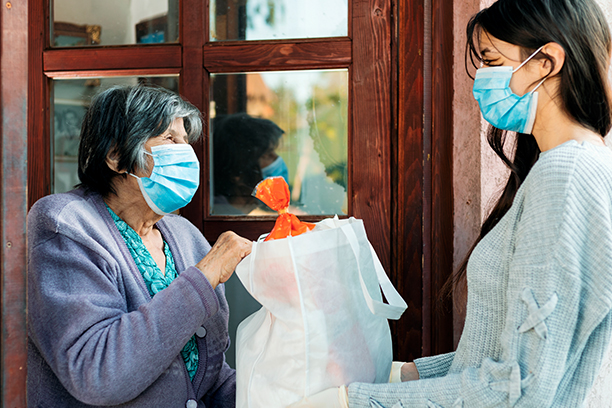 Visiting Angels Caregivers Provide Parkinson's Care in Joplin, MO
Seniors in Joplin, Carthage, Neosho, Lamar, Monett, Mt. Vernon, MO, and the surrounding areas can benefit from a Visiting Angels caregiver.
In the early stages of the disease, most seniors diagnosed with Parkinson's do not exhibit any behavioral abnormalities. However, when the condition worsens, it restricts mobility, making it difficult for older adults to carry out even the most basic daily duties. If your parent has been diagnosed, they will need professional support to live at home. Seniors in Joplin, Missouri, may get excellent Parkinson's disease care from Visiting Angels, a home health company.
Your parent can live an active life despite their medical condition with our assistance. We will develop a tailored care plan based on your loved one's health to meet all their needs. We will also supply a qualified and seasoned caregiver to meet all your elderly loved ones' senior care objectives. Your loved one will be able to age in place, secure in their own home.
Parkinson's disease symptoms
Although the symptoms are mild initially, your loved one's mobility will be impaired as the illness worsens. Some of the most typical symptoms of Parkinson's disease include the following:
Commonly occurring tremors
Mobility is becoming worse.
Balance problems
Depression
Having trouble sleeping
Delusions
How Can Joplin, Missouri's Parkinson's Disease Treatment Benefit Seniors?
Parkinson's illness impairs balance and movement, putting your loved one in danger. Additionally, the sickness will make routine everyday tasks more complex, requiring extra help to keep your loved one safe.
With the help of our Parkinson's disease care, we will ensure that your loved one may continue to live securely and independently at home using our Parkinson's disease care. You can relax knowing that your loved one is in capable hands since our caregivers are trained to handle elders with Parkinson's, Alzheimer's, and other memory and cognitive-related conditions. You may be sure that the degree of care your parent needs for mobility, personal needs like bathing, clothing or grooming, toileting, incontinence, transferring and positioning, food preparation, feeding, light housekeeping, or shopping will be provided. Additionally, our home health service provides transportation to and from treatments and appointments.
Visiting Angels caregivers can help!
Our home health agency programs are flexible and may be changed at any moment since we know that the demands of seniors with Parkinson's disease vary over time.
If you think your parent will benefit from our in-home care services, contact our Joplin office immediately to go through your choices.
Serving Joplin, Carthage, Neosho, Lamar, Monett, Mt. Vernon, MO and the Surrounding Areas
Visiting Angels
JOPLIN, MISSOURI
1736 S Main St,
Joplin, MO 64804
Phone: 417-781-1000