Visiting Angels of Joplin's Caregiver Careers
Are you interested in a rewarding career that enriches the lives of others? APPLY TODAY to join our team of award-winning home caregivers!
Visiting Angels of Joplin
Visiting Angels of Joplin's trustworthy and dedicated caregiver team is proud to share the same goal: improving our client's life for the better. We have one thing in mind, ensuring that our clients are happy with our one-on-one care as well as receiving our care in the comfort of their own home. Our care providers are the backbone of our agency, and we trust them to provide the care that they would provide to their loved one. If you are the caregiver that is reliable, trustworthy, dedicated, and compassionate, we would LOVE to talk to you!
Visiting Angels of Joplin's Benefits
At Visiting Angels of Joplin, we offer a variety of benefits to our in home aides. A few you will receive when you join our team are:
Competitive hourly wages, with paid training opportunities
Flexible scheduling; ideal for parents and students!
AFLAC (Accident/Illness/Short Term Disability) plans after 90 days of employment
Well organized and supportive leadership, providing timely feedback
Meaningful work responsibilities and a positive working environment

An Award-Winning Team that Shares Our Core Values
Visiting Angels of Joplin is happy to receive Home Care Pulse's Employer of Choice Award. We are so happy our employees reflect our dedication and passion for working with seniors. We couldn't have won this award without them. Thank you! If you are a caregiver who wants to be a part of this award-winning team, please apply today. We would love to have you on our team!
The Best Level of Care for the Most Experienced Aides
Seniors deserve the best level of care, and Visiting Angels of Joplin is committed to providing it. Our goal is to make sure that our aides are trained, happy, and constantly supported. Our intensive interview process, which includes a background check and previous employment verification, allows us to better understand your skillset, knowledge, personality, and passion to help seniors. Our attention to detail extends well past the interview process. Once you join the Visiting Angels of Joplin team, we provide you with the training, support, and certifications you need to excel throughout your whole career with us.
If this sparks your interest, please apply today! We love to hear about care providers' passion and experiences.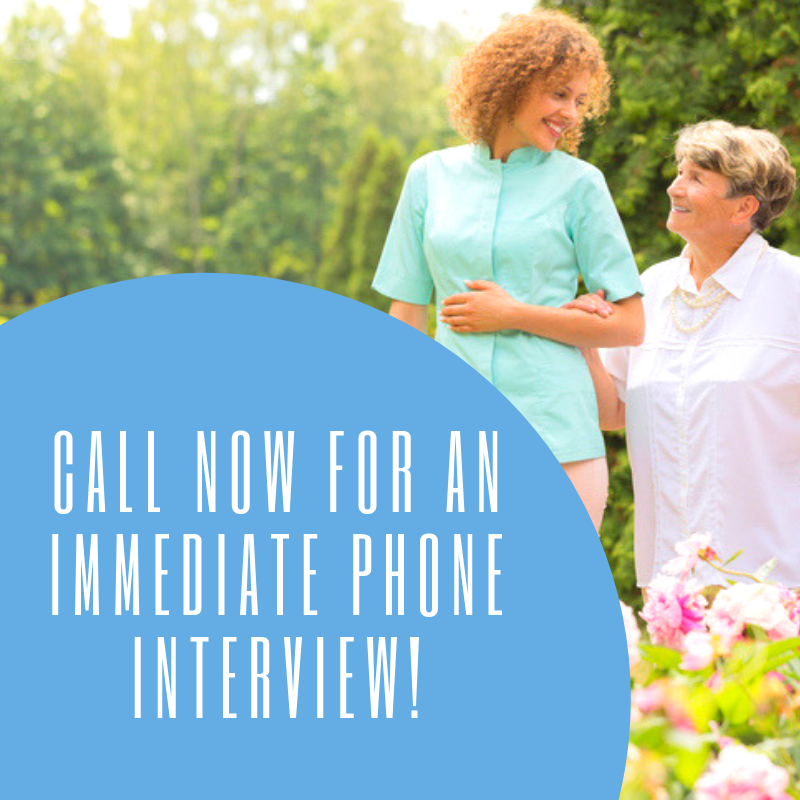 Available Monday - Friday, 9 am - 5pm:
417-781-1000
Click here to call our office for an on the spot phone interview!