In-Home Care in Greater Joplin, MO
Welcome to Visiting Angels of Joplin! We're the area's trusted source for in-home care, providing supportive, compassionate care to seniors and disabled individuals throughout Joplin, Carthage, Neosho, Webb City, and surrounding communities.
Visiting Angels Provides In-Home Care in Joplin, Carthage, Neosho, and Surrounding Areas
Visiting Angels of Joplin is part of the national private duty care network – our nation's leading in-home care. What makes our approach so special? For our clients, it's our commitment to finding a great fit between caregivers and care recipients. We will work with you to create a perfect match between your loved one and their care provider. 
Daily Living Assistance Services
We strive to cover all of our client's care needs. Our services for Joplin residents cover a wide range of care services. These include services designed to serve clients with a variety of physical, mental, or emotional support needs. 
Visiting Angels of Joplin also offers daily assistance with:
Mobility and walking
Stroke recovery care
Transportation to appointments
Light housekeeping
Linens changing and laundry
Running errands
Medication reminders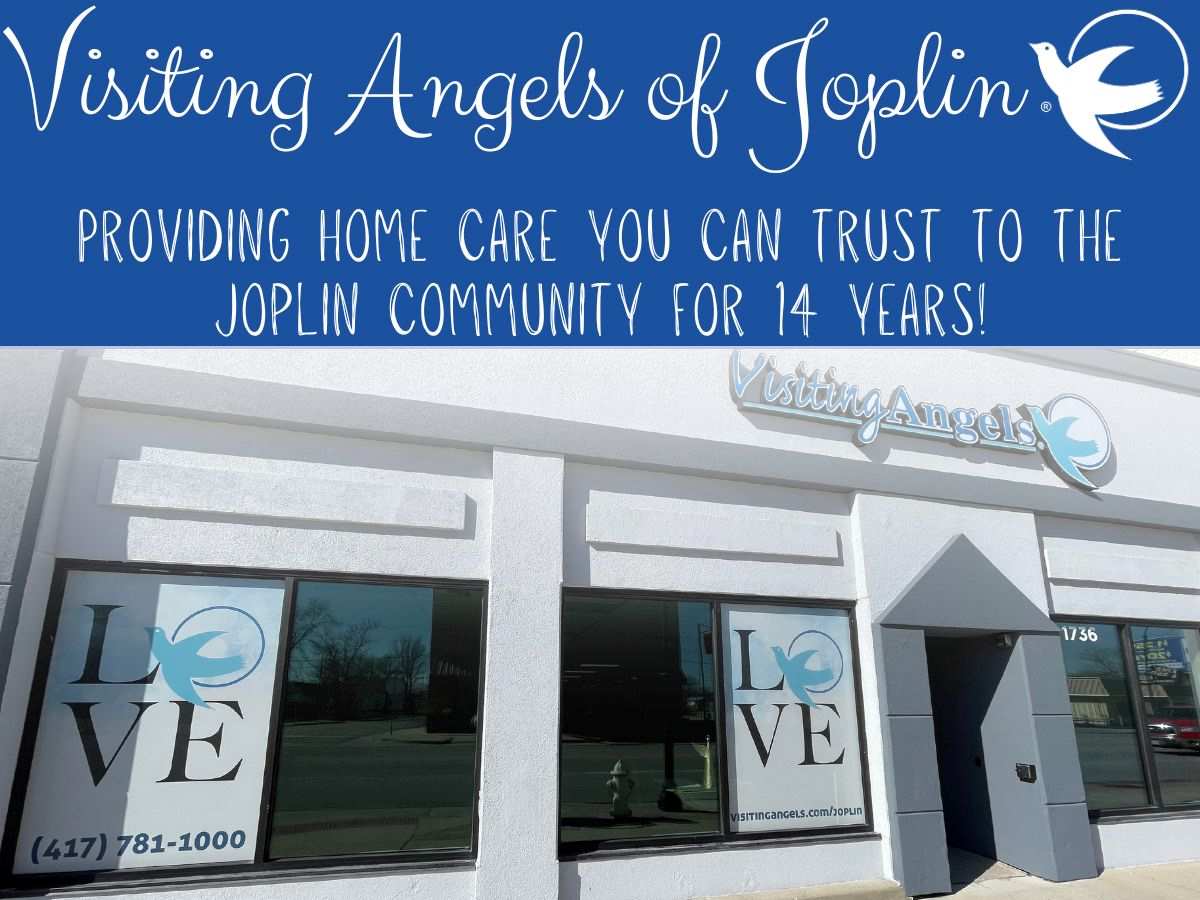 Schedule a Free, In-Home Consultation
Visiting Angels of Joplin is here to help seniors maintain their independence at home for as long as possible. If you have an aging loved one who could use additional assistance at home, our caregivers can help.
Contact our in-home care agency today to schedule a free, in-home assessment with one of our experienced care coordinators. They will be happy to answer any questions you may have and develop a care plan that suits your loved one's needs and lifestyle. We look forward to speaking with you!

Addressing Fear with Knowledge
At Visiting Angels of Joplin, we understand that most people are full of fear, frustration, and anxiety about the coronavirus. Most of us are wondering when this pandemic will end and what else we can do to keep our loved ones safe during this time. Now it is more important than ever to have one-on-one care providers who are trained and equipped with the knowledge of how to keep themselves and their clients safe from the spread of this disease. This is why Visiting Angels University is offering e-courses to provide further education on COVID-19 and on Personal Protective Equipment (PPE).

Visiting Angels of Joplin, MO, is a member of the Veterans Affairs Community Care Network.  We are grateful for the opportunity to participate in this program, which helps Veterans and their families get the best possible home care.
Home Care Pulse Awards: Provider of Choice and Employer of Choice
Visiting Angels of Joplin is honored to have won both Home Care Pulse's Provider of Choice and Employer of Choice for 2020! We would like to thank our amazing staff, dedicated caregivers, and lovely clients for being a part of our Visiting Angels of Joplin family. We would not have been able to have won these awards without you!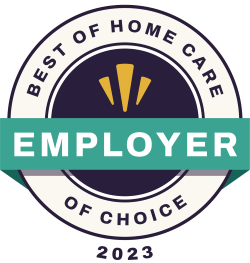 We Are Seeking Experienced Caregivers, CNAs, and HHAs

Apply today for immediate consideration! 
Or call our office for an immediate phone interview 417-781-1000
We know that the best senior care is provided by the best people. That's why our essential services are provided by knowledgeable caregivers. Our hiring standards include full background checks and place a focus on experience and references, giving our clients peace of mind when they choose their caregivers.
Benefits include:
Competitive Pay
Flexible Scheduling
AFLAC Plans (After 90 Days of Employment)
Supportive Leadership
Positive Work Environment
Short Commutes
We are Honored to Support the Seniors in Our Community
To learn more about what is new at Visiting Angels, visit our Four States News page below: 

Meet the Owner of Visiting Angels of Joplin