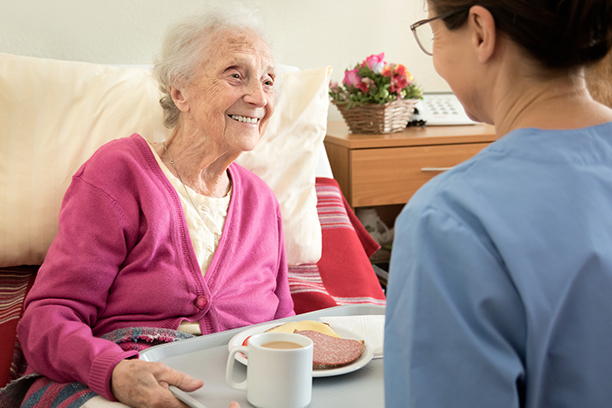 Home Care Services Offer a Respite for Family Caregivers
If you are an adult with aging parents or loved ones, chances are you do what you can to lend a hand to your family member. Whether you are the sole caregiver to an aging loved one or one of many family helpers, you may find yourself wishing you had an extra set of hands. Juggling a career, your own family, friends, and outside activities all while caring for a loved one is a perfect recipe for stress. Home care services, such as those offered by Visiting Angels Jacksonville, can provide backup support for family caregivers.
Home Care Services Help with Many Tasks
If your loved one lives in Jacksonville, Amelia Island or in another nearby town, help is only a phone call away. Home care services from Visiting Angels Jacksonville can fit seamlessly into your existing routines. Caregivers can help with a vast array of tasks, leaving you free to focus on other things. For example, Angel companions can assist with monitoring, planning and preparation of dietary conscious meals. They can help with bathing, dressing and personal hygiene. Caregivers are able to provide support when it comes to running errands and going to doctor's visits. Not to mention, having an Angel companion from Visiting Angels affords your loved one extra companionship and company.
Home Care Services Customized to Your Needs
Because the schedules of our clients vary greatly along with those of their family caregivers, Visiting Angels Jacksonville offers home care services around the clock. Assistance is available on a full time or part time basis and can be scheduled at your convenience. Whether you could use additional help during the day while you work, or overnight so you can sleep peacefully, home care services from Visiting Angels Jacksonville can offer the respite you need. Additionally, if you get called out of town for business or take a vacation, flexible options allow you to arrange additional care in your absence.
Trustworthy Home Care Services
You can feel comfortable trusting the care of your loved one to Visiting Angels Jacksonville. Our home care services are performed by caregivers from our agency and not contractors. We make it point to rigorously screen each potential caregiver and only hire the ones we would feel comfortable placing with our own family. Angel companions from our agency are kind, compassionate and knowledgeable regarding senior care. Everyone who works at our agency believes in treating clients with dignity and respect. When you utilize home care services from Visiting Angels Jacksonville, it's like you have an extra family member looking out for your loved one.
For information about the home care services offered by Visiting Angels Jacksonville, contact our agency today. We proudly serve families in Amelia Island, Neptune Beach, Fernandina, Fleming Island, Orange Park, and throughout the Jacksonville area.
Serving Jacksonville, Amelia Island, Duval, Clay, and Nassau Counties
Visiting Angels
JACKSONVILLE & AMELIA ISLAND, FL
4250 Lakeside Dr
Jacksonville, FL 32210
Phone: 904-302-7560
Fax: 904-352-2357
HCA232729 & HHA299994100