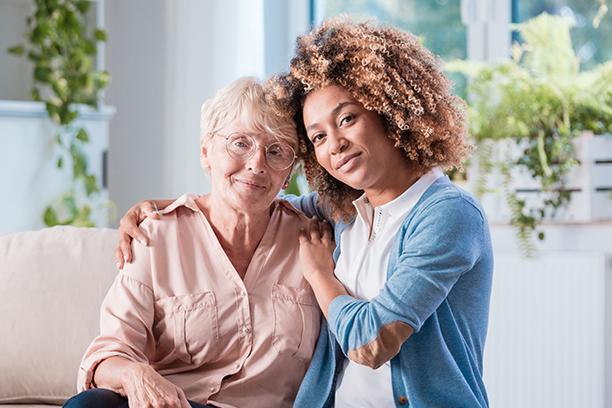 When Should Amelia Island Seniors Consider Living Assistance?
If you have a family member in the Amelia Island area who's beginning to struggle with age-related difficulties, you may be wondering if living assistance is right for your loved one. At Visiting Angels Jacksonville, our care specialists have helped many Amelia Island families navigate their questions and concerns about living assistance. Below, we've put together a short guide to when living assistance is right for seniors and what next steps you can take if you think your loved one may need professional in home care.
When Do Seniors Need Living Assistance?
When Amelia Island families ask us if living assistance is right for their loved ones, there are three factors that we say they should consider: comfort, safety, and happiness. If your loved one's age-related difficulties are limiting their quality of life in any of these three areas, it is a good idea to consider professional care.
Many seniors are reluctant to admit they are struggling with age-related difficulties. This can make it difficult to assess their need for care. In these cases, you may need to evaluate your loved one's quality of life on your own and get the conversation started yourself.
Some of the signs that seniors exhibit when they require professional living assistance include:
Trouble performing everyday tasks
Frailty, loss of strength, or mobility issues
A recent injury or health event
Poor physical health and well-being
Diagnosis of a serious condition
Signs of depression, unhappiness, or isolation
Episodes of confusion or forgetfulness
Care Assessments for Amelia Island Seniors
Often, a professional's opinion can be a big help in deciding whether or not care is right for your spouse, parent, or grandparent. As the Jacksonville area's trusted caregiver referral service, our directors meet with Amelia Island families in the comfort of seniors' homes to help them evaluate whether or not they need living assistance and what care would look like if they chose to pursue it.
Making the Decision for Living Assistance
If you decide that living assistance is right for your loved one, you'll want to connect with caregivers in the Amelia Island area to find the right fit for your loved one's needs. At Visiting Angels Jacksonville, it's our mission to find the perfect fit between caregivers and seniors in Amelia Island, Jacksonville, and other nearby communities like Fernandina Beach, Fleming Island, and Orange Park. If you're considering care for a loved one in one of these areas, we encourage you to contact us today to learn more and to schedule a free in-home care consultation.
To connect with living assistance providers in the Amelia Island area, contact Visiting Angels Jacksonville today.
Serving Jacksonville, Amelia Island, Duval, Clay, and Nassau Counties
Visiting Angels
JACKSONVILLE & AMELIA ISLAND, FL
4250 Lakeside Dr
Jacksonville, FL 32210
Phone: 904-302-7560
Fax: 904-352-2357
HCA232729 & HHA299994100