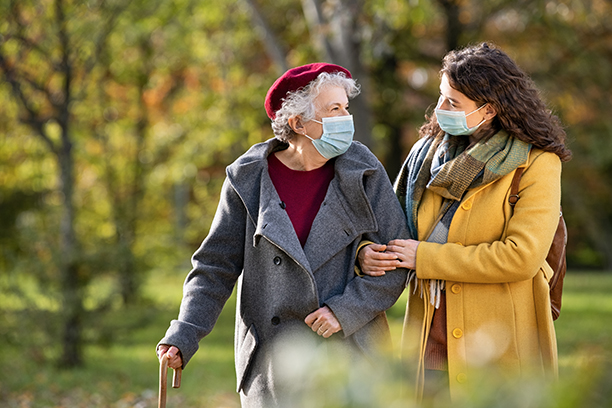 How a Home Health Aide Can Help Seniors Avoid Hospital Readmission
A home health aide from Visiting Angels can help ease your loved one's transition from a hospital stay to in-home care in Palm Beach Gardens, Juno Beach and Jupiter, FL
The survey conducted by the Centers for Medicare and Medicaid Services noted that one in five patients discharged from the hospital gets readmitted within 30 days. This equates to $26 billion annually in hospital spending. But more than increased health care cost, readmission can also lengthen the recovery period of your loved ones. That's why a home health aide from Visiting Angels helps seniors in Palm Beach Gardens, Jupiter, Juno Beach and surrounding communities safely transition home after being discharged with our Ready - Set - Go Home program.
Why Does Readmission Occur?
Before thinking of ways on how to reduce readmission, it is important that you know the reasons why people are prone to hospital readmission. There are many reasons why people get readmitted after being discharged from the hospital and below are the main factors for hospital readmission.
Difficulty managing conditions or illnesses at home.
Exhaustion due to disrupted sleep cycle.
Inability to follow discharge directives from the doctor.
Medication side effects such as nausea.
Lack of follow-up on a doctor's appointment.
How can Transitional Care from a Visiting Angels Home Health Aide Help My Loved One?
Avoiding hospital readmission does not only require dedication from you – the primary caregiver – but it also requires strict adherence of your loved ones to discharge instructions. Unfortunately, some patients require special care; thus, it might be helpful if you hire a professional and compassionate caregiver to provide your loved ones with exceptional care.
Here at Visiting Angels Palm Beach Gardens, we have developed our Ready-Set-Go Home Care program that is designed to provide the best care to loved ones after being discharged from the hospital. This program has a three-prong approach as follows:
At the hospital: Our caregivers will visit your loved ones while they are still in the hospital. They can make observations about your clients and learn about their medical history so that they can create a discharge planning guide. They will also check if your loved ones need anything so that there is a better transition from the hospital to the house.
At home: Our caregivers will serve as your eyes and ears. They will observe your loved ones for any changes in their comportment. Moreover, they are also trained to determine the needs of your loved ones while recuperating at home.
At the Visiting Angels office: Our caregivers work hand in hand with our office staff and use tools to identify and keep track of clients that are at high risk of readmission so that proper intervention can be in place.
To learn more about how a home health aide from Visiting Angels can provide the care and support your loved one needs after being discharged from the hospital, contact our office in Palm Beach Gardens, FL today. We're here to help!
FL HHA Lic#299994617
Serving Palm Beach Gardens, Palm City, Jupiter, Juno Beach, Hobe Sound, Stuart, and throughout Palm Beach County and Martin County
Visiting Angels Palm Beach Gardens, FL
8645 N Military Trl #407
Palm Beach Gardens, FL 33410
Phone: 561-264-0866