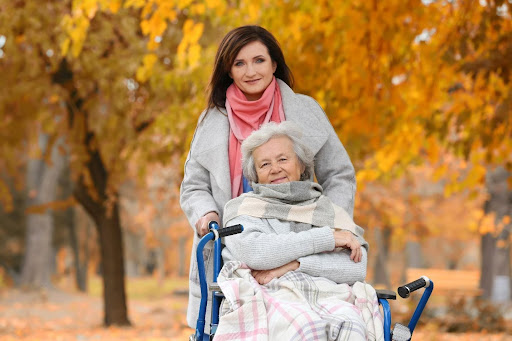 A Guide to Aging Well
Getting older is a natural part of life, and as we age, our body goes through many changes. One standard change with age is the risk of developing health problems. However, there are several healthy habits you can start to promote better health for years to come.
Tips for Healthy Aging
Everyone ages differently, but there are some healthy habits you can try to improve your overall well-being.
Eat nutritious foods
Eating a well-balanced diet will increase brain function, promote good bacteria in the gut, improve sleeping patterns, reduce stress, and decrease the risk of developing diabetes and high cholesterol. Eating healthy also feeds your brain. Foods that promote brain health include leafy greens, fatty fish, berries, and walnuts. You don't have to overhaul your entire diet, but try incorporating more fresh produce, fish, and nuts into your meals.
Move your body
Many people start their day off with physical activity to get their blood pumping, which is a great way to make exercising a lifestyle. Regular exercise increases your metabolism and builds muscle mass, which helps your body burn more calories and maintain a healthy weight. Physical activity also improves your balance and flexibility, which can minimize the risk of falling. Those who exercise also tend to have improved immune and digestive functions and are at a lower risk of developing Alzheimer's and heart disease.
Challenge your brain
Think of the brain as a muscle. Just like a bicep, your brain needs to be strengthened to grow. Exercising your brain will improve cognitive function and keep you feeling young! Activities that challenge the brain include puzzles, word searches, holding a conversation, card games, and reading.
Socialize
A highly engaging conversation with a loved one or a simple conversation with a stranger can work your brain. Holding a conversation challenges seniors to remember faces, names, and past discussions. Cognitive skills such as critical thinking and paying attention can also be utilized, depending on the nature of the conversation.
Maintain healthy habits
Think about your habits. Are they benefiting your health? The habits you perform daily will determine how you age. If you aren't practicing healthy habits, don't worry. It's never too late to start. Some healthy habits you should try include drinking more water, eating breakfast every morning, trying activities outside your comfort zone, exercising, and meditation.
How Visiting Angels Can Help
If you or an aging loved one needs help to start or maintain a healthier lifestyle, the team at Visiting Angels South Central Michigan can help. Our compassionate caregivers can assist your senior loved one with nutritional meal preparations, accompany them on daily walks, transportation to doctor's appointments, and medication reminders. Our Adrian, Michigan office serves those in Adrian, Jackson, Brooklyn and the Communities of Lenawee, Hillsdale and Jackson Counties throughout South Central Michigan. If you'd like to learn more about our services, please visit us online or call us at 517-317-6900.