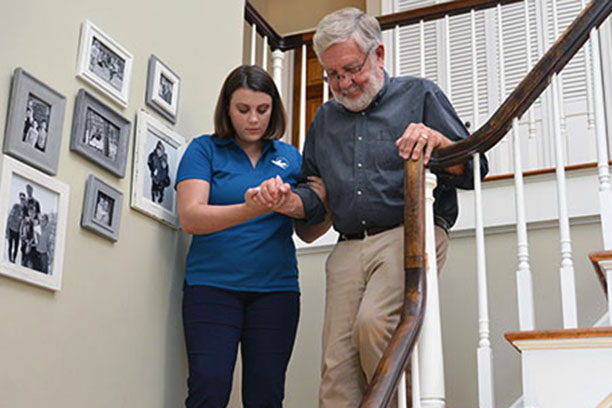 How Senior Caregivers from Visiting Angels Help Older Adults in Adrian, MI and Surrounding Areas Stay Safe
Our senior caregivers help elderly adults in Adrian, Jackson, Brooklyn and surrounding communities in South Central Michigan identify and avoid fall-related risks so they can continue to stay safe at home
For your elderly relative, taking a fall can completely uproot your loved one's life. In many cases, older adults end up losing their independence entirely following a fall. To make sure your loved one stays healthy and never takes a life-threatening fall, consider how fall prevention services from Visiting Angels South Central Michigan provide your loved one with the support they need.
A common misconception about falls is that they are painful only physically. In fact, taking a fall can actually completely change a senior's life negatively, significantly impacting their emotional and social well-being. The fact is that, following a fall, the fear of falling can spread its nasty roots in an older adult's psyche, making them avoid going outside or spending as little time as possible in situations they perceive as dangerous. This can mean that a senior will start avoiding social situations entirely, missing many important family events and other social functions.
As you can imagine, behavior like this inevitably leads to anxiety, loneliness, social isolation, sadness and depression. As it stands, anxiety, loneliness and isolation already plague the senior community. Helping your loved one avoid a fall can mean so much to them in terms of the quality of their life.
At Visiting Angels South Central Michigan, we offer fall prevention services to seniors in Adrian, Brooklyn, Jackson, Tecumseh, Blissfield and surrounding communities. We understand that falls can significantly impact a senior's life, which is why we've designed elder care services that focus on keeping our clients safe in their own homes.
Do Not Let a Fall Change Your Senior Parent's Life
Your parent could be fine on their own right now, but actually, getting a senior caregiver will not make them less capable. It will actually improve their health as a caregiver can help them do things that may be becoming increasingly dangerous for them.
Let's take a look at a couple of chilling facts about falls and seniors:
Year after year, as many as 30 percent of older adults take a fall and a fifth sustain dangerous, life-altering injuries like broken hips, fractures and concussions.
If a senior falls, they are likely to do so again.
Almost a million individuals are hospitalized on an annual basis as the direct result of a fall.
Recovery can be treacherous, with seniors spending up to a year in a long-term care facility.
Our Senior Caregivers Help Older Adults in Adrian and Surrounding Areas Avoid Falls
The fact is that falls do not just happen out of nowhere. Risk factors do have to be in place. Professional senior caregivers from Visiting Angels South Central Michigan are trained to spot these risk factors and eliminate them before your loved one gets into a dangerous situation.
Not only do we provide assistance with activities of daily living - including preparing meals, reminding them to take their medication, assisting with bathing and getting dressed and other elder care services - to keep up your loved one's well-being, but we also keep an eye out for potential fall-related risks in the home, including lack of grab bars or clutter on the floor.
Our senior caregivers can do so much for your loved one. Call our Adrian, MI office today and find out how we can make their life better.
Download Your Free Safe and Steady Fall Prevention Resource Guide today.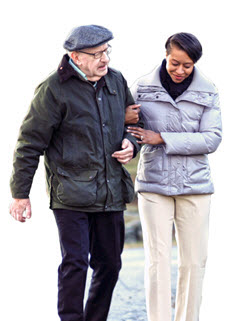 Serving Adrian, Jackson, Brooklyn and the Communities of Lenawee, Hillsdale and Jackson Counties throughout South Central Michigan
Visiting Angels
SOUTH CENTRAL MICHIGAN
3300 N Adrian Hwy
Adrian, MI 49221
Phone: 517-920-4254
Fax: 888-306-0434