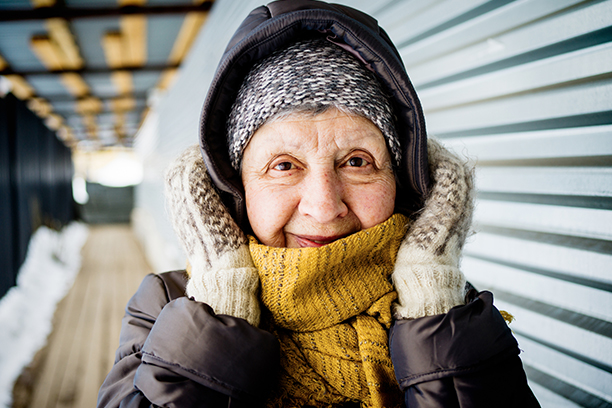 How Our Private Home Care Services Help Seniors Recover After Surgery in Adrian, MI and Surrounding Areas
With expert private home care from Visiting Angels, older adults easily recover from surgery in the comfort of their homes in Adrian, Jackson, Brooklyn, Tecumseh and surrounding areas in Michigan
No matter how many years a person has, they need time to recover after surgery. However, the recovery period does increase with age, which is why older adults need more support to get back on their feet following a medical procedure.
At Visiting Angels South Central Michigan, we offer non-medical private home care services in Adrian and surrounding communities that do not just help seniors throughout the post-hospital recovery process but lower the risk of complications that could lead to yet another hospital stay.
Post-Surgical Recovery is for Everyone!
While our services are primarily geared toward older adults, it is important to keep in mind that our post-hospital program is developed for all ages and for a variety of surgeries.
Our caregivers assist with non-medical tasks in the client's home, from helping them get dressed, reminding them to take their medications and preparing meals to assisting with mobility and driving them to doctor's appointments.
Our care experts work mostly with seniors, but again, they are trained to help everyone regardless of their age, so do not hesitate to contact us after surgery even if you are years or decades away from receiving senior care.
How Our Private Home Care Options Help Seniors in Adrian and Surrounding Communities
Depending on the type of surgery in question, doctors sometimes require that patients have a care plan in place before returning home. Prior to surgery, medical professionals always tell patients what to expect after the procedure and what areas of daily life they may struggle with at first.
Our private home care plans are extremely beneficial after the following types of surgeries:
Plastic surgeries and cosmetic procedures
Dental and orthodontic procedures
Knee, hip and shoulder surgeries
Vision correction procedures
Getting Started with Visiting Angels South Central Michigan
At Visiting Angels South Central Michigan, we only provide personalized elder care services, developed according to the needs of our clients. Before we start providing care, we will schedule your complimentary care assessment and build a plan and schedule of care that is just perfect for you. We will match you with a caregiver with plenty of experience and make sure that your personalities are compatible as well. If you have any questions for us or would like us to start developing your plan of care, give us a call today. We are happy to answer all your questions, arrange for your free in-house meeting, and help in any other way we can.
If your loved one needs a caring presence in order to successfully recover from surgery in their own home, contact our Adrian, MI office today.
Serving Adrian, Jackson, Brooklyn and the Communities of Lenawee, Hillsdale and Jackson Counties throughout South Central Michigan
Visiting Angels
SOUTH CENTRAL MICHIGAN
3300 N Adrian Hwy
Adrian, MI 49221
Phone: 517-920-4254
Fax: 888-306-0434