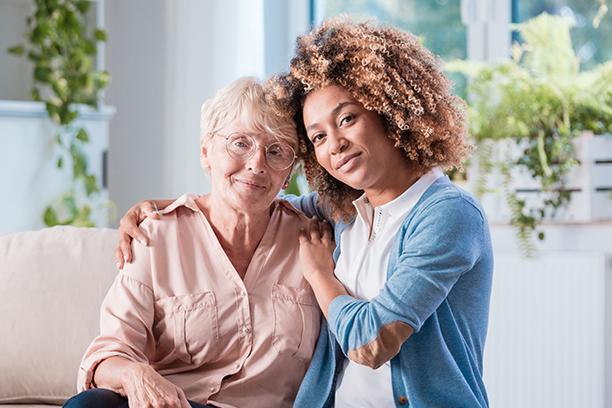 Our Experience with Providing In-Home Living Assistance Services for Seniors in Adrian, MI and Surrounding Areas
Visiting Angels has become the leading home care agency for seniors in Adrian, Jackson, Onsted, Brooklyn and surrounding areas because of our extensive experience with providing personalized living assistance services for seniors in South Central Michigan
We understand that you may be stressed out over the thought of trusting a stranger to care for your aging loved one, which is why Visiting Angels South Central Michigan has developed a personalized screening system that will put your mind at ease. Whenever possible, you will be able to talk to the caregivers we recommended and interview them yourself before they start providing living assistance services for your loved one. That way, you will choose a senior care provider you know and trust.
Here at Visiting Angels South Central Michigan, it is one of our priorities to find caregivers in Adrian, MI and surrounding areas who possess the knowledge of the industry, who have skills, experience and dedication to provide the high-quality in-home care for seniors. Our clients deserve only the best, which is why we match them only will highly trained, compassionate professionals.
How We Find Qualified Caregivers in Adrian and Throughout South Central Michigan to Provide Living Assistance Services
Our caregivers are never trained on the job. We recruit only professionals who have great references and have a lot of experience in providing senior care services, or who have been trained in certified healthcare programs. Our caregivers possess the knowledge and the skills to provide assistance with personal care needs and hygiene. Rest assured that at Visiting Angels South Central Michigan, an unskilled caregiver may be utilized only in situations where no personal care or hygiene assistance is required. Our caregivers are members of the Visiting Angels family and many of them have worked with us for years.
Before we hire caregivers we perform multiple interviews with each and every one of them. We also get references only from reliable sources, namely previous clients, home care agencies, healthcare institutions and certification training schools. Only when we have established that a caregiver is a skilled and experienced professional we refer them to a client.
We Find the Right Caregiver for Your Loved One
When you choose Visiting Angels South Central Michigan as your partner in senior care, we will talk to you, your loved one and other family members and learn everything about your senior loved one's needs in order to find a caregiver who has the skill set needed in order to provide the living assistance services your loved one needs. We allow you to meet the caregiver prior to starting services so you can know for sure that the caregiver is a perfect match for your loved one. Of course, you can request a different caregiver at any time; simply contact our office and we'll find a caregiver who will be a better fit.
If you want to learn more about our dedicated and experienced caregivers, please contact our office in Adrian, MI.
Serving Adrian, Jackson, Brooklyn and the Communities of Lenawee, Hillsdale and Jackson Counties throughout South Central Michigan
Visiting Angels
SOUTH CENTRAL MICHIGAN
3300 N Adrian Hwy
Adrian, MI 49221
Phone: 517-920-4254
Fax: 888-306-0434