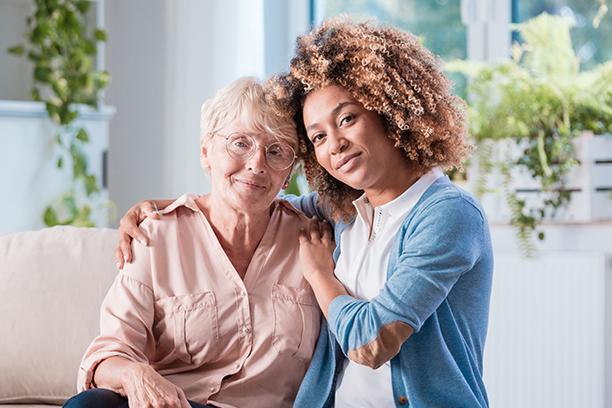 Visiting Angels Hires Only the Most Experienced Caregivers to Provide Elderly Care in Tysons, Vienna, VA and the Surrounding Area
As One of the Leading Providers of Elderly Care in Tysons, Vienna, Fairfax, and Nearby Cities, Visiting Angels Hires Only the Best Caregivers to Join Our Team
As a top provider of elderly care in Tysons, Vienna, Fairfax, Falls Church, and the surrounding area, Visiting Angels of Vienna is proud of our track record in building relationships, providing trusted care, and increasing the quality of life of our senior neighbors. We are proud to employ a dedicated staff of caregivers and be part of a network of homegrown agencies. In home care can make a difference for seniors who live alone, and help to keep them safe, happy, and healthy for longer. At Visiting Angels of Vienna, it is our goal to improve the quality of life for every single one of our clients.
Our Caregiver Screenings
As our business has grown, we have instituted advancements that help us provide even better care for our clients. We use a comprehensive screening system that identifies the best caregivers for each of our clients, matched based on skills, experience, personality traits, humor, and hobbies. Our screenings also include a background check and a professional skills check, so you can put your mind at ease knowing that every caregiver you work with is a fully trained professional.
Our Caregivers Are Licensed, Bonded, and Insured
You can be sure you are in great hands when you work with our team because we work hard to find qualified, top notch team members. Every caregiver on our staff is licensed, bonded, insured, fully trained, and was recruited for their industry expertise. We require multiple references, both professional and personal, because it is important to us to understand the background, personalities, and habits of our caregivers. Not only does this help us make sure we only employ the best people, but it helps us make sure we pair clients with like-minded caregivers.
Our Dedication Is Your Aging Loved One
Our processes, screenings, staff procedures, and leadership are all dedicated to providing a top-of-class experience for your aging loved one. The decision to start receiving elderly care at home can have a major impact on your loved one's quality of life, and we understand how serious that decision can feel. With our personable and professional caregivers, you'll know your loved one is in good hands.
Learn More Today
Accessing elderly care at home can mean the difference between quiet days alone, or days filled with enrichment and companionship. If you are worried about the health, safety, or comfort of a loved one, Visiting Angels of Vienna is ready to help. Click one of the buttons below to get started today:
Serving Tysons, Vienna, Falls Church, Fairfax County, VA, and the Surrounding Area
Visiting Angels
VIENNA, VA
8221 Old Courthouse Rd #208
Vienna, VA 22182
Phone: 703-291-1262
Fax: 703-291-4974