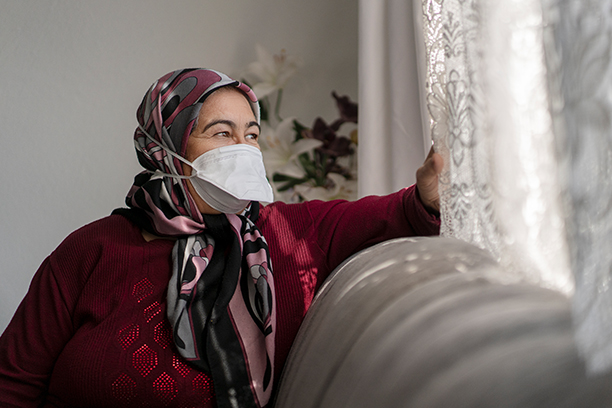 Home Care in McLean, VA
For home care services, seniors in Mclean, VA, and the surrounding areas can rely on Visiting Angels of Vienna, VA.
Visiting Angels of Vienna, VA, in Mclean, VA, offers excellent elder home care services. When caring for your loved ones, you can count on your caregivers to treat them like they're a part of their own family. With our superior senior care services, we have you covered if you need some extra aid or support with ensuring the safety of your parents or obtaining around-the-clock supervision.
At Visiting Angels of Vienna, VA in Mclean, VA, we provide a wide range of services and programs in the comfort of your own home. Dementia care, respite care, fall prevention, ready-set-go care, social care, Alzheimer's care, palliative care, personal care, end-of-life care, and more are among the services we provide.
All our care options contain personal care essentials, even if caregivers specialize in certain areas. We can help your senior with any of the following, regardless of their needs or circumstances:
Appointment Transportation
Reminders for Medication
Companionship That Matters
Partners in Conversation
Incontinence and Toileting Care
Preparing and Cooking Meals
Assistance with Groceries
Assist With Dressing
Assist with bathing and grooming
Assistance with Mobility
Our caregivers are available at all hours of the day and night. You can arrange regular visits, last-minute visits, and as-needed visits for your services. On weekends, weeknights, daily, weekly, and more, we're here for you.
Balance in senior health
To promote mental and emotional health, we believe that Seniors should maintain the active pleasure of life. Our caregivers are the key to achieving this goal. They can take your senior for a walk-in Clemyjontri Park, to a McLean Presbyterian Church service, or the CIA Museum. In Mclean, VA, Visiting Angels of Vienna, VA, delivers the care that your senior requires and deserves. We're here to help with mobility, fall prevention, and finding ways to assist the elderly as needed. See how we can assist you and ensure that your family member stays in the home they like with our assistance.
To book an at-home consultation, call our caregivers at Visiting Angels of Vienna, VA. Any questions regarding our home care services? We are here for you!
Serving Tysons, Vienna, Falls Church, Fairfax County, VA, and the Surrounding Area
Visiting Angels VIENNA, VIRGINIA
8221 Old Courthouse Rd #208
Vienna, VA 22182
Phone: 703-686-8509
Fax: 703-291-4974