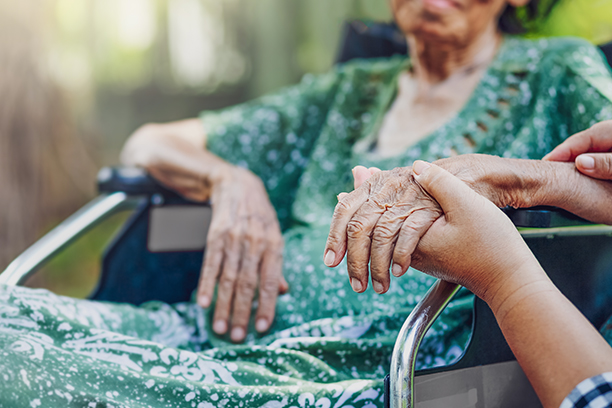 How Elder Assistance can help with Meal Planning and Preparation in Vienna, VA
Visiting Angels provide the elder assistance your senior needs in Vienna, VA, and the surrounding areas.
If your food isn't providing you with what you need and doesn't have the energy to go grocery shopping, a home care provider may be the solution. Additionally, there are methods by which in-home care providers may simplify nutritional options and enhance accessibility for senior clients while cooking or grocery shopping.
What is home care?
A home care worker who offers elder assistance care and support in the home is an in-home care provider. While many elderly caregivers depend on others to assist them with food preparation and domestic tasks, others may have difficulty planning meals or being physically capable of grocery shopping. An in-home care provider may make all the difference in meal preparation.
Meal preparation for Visiting Angels
If a client comes to work with Visiting Angels, our team will ask them questions about their eating habits and prepare meals based on their responses. Our elder assistance caregivers consider time limits and food preparation problems while planning. If there isn't enough time to make a meal or the client can't go grocery shopping, we'll concentrate on quick, wholesome meals.
Home care coordinators from Visiting Angels will choose simple items to prepare and may assist with meal planning and grocery shopping if necessary. You may require someone else to prepare your meals because you can't do it yourself or need to spend your efforts elsewhere.
Our food preparation services
Cooking quick frozen meals, adding one extra fruit or vegetable item to each meal to emphasize health, cooking with fresh herbs and spices, and providing healthy snacks are available via Visiting Angels home care workers. In other words, if you're worried about your elderly loved one obtaining all their nutritional requirements from meals, you don't have to be. When an in-home care provider is part of the plan, you don't have to worry.
Remove the anxiety associated with meal preparation.
Our Angels may assist your loved ones in meeting their nutritional needs by helping with meal preparation, making healthy eating recommendations, and procuring nutritious food for the client. We can help you with meal planning, taking your family members grocery shopping, and purchasing the essential goods. Dairy, fresh meats, frozen foods, and vegetables are examples of food products.
Please get in touch with a member of our staff.
Visiting Angel's elder assistance experts will work with you and your family to create the best nutritional choices for the client's needs, including advising on which foods to include in each meal plan. To get started, contact one of our angels now for a free consultation.

Serving Tysons, Vienna, Falls Church, Fairfax County, VA, and the Surrounding Area
Visiting Angels
VIENNA, VIRGINIA
8221 Old Courthouse Rd #208
Vienna, VA 22182
Phone: 703-686-8509
Fax: 703-291-4974