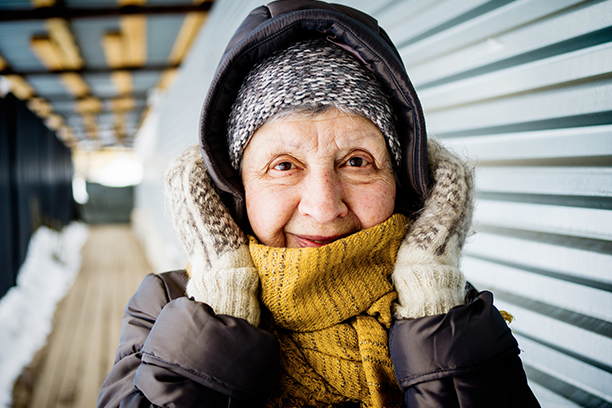 Our Home Care Agency Provides Information and Care for Seniors with Alzheimer's in Glendale, West Valley, AZ and the Surrounding Area
Visiting Angels, Renowned Home Care Agency, Offers Important Information About Alzheimer's Disease and Care Options for Seniors in Glendale, West Valley, Peoria, Westbrook Village, and Nearby Cities
When your loved one has been diagnosed with Alzheimer's disease, it can be terrifying and devastating. Alzheimer's, a cognitive degenerative disease that is currently incurable, affects nearly 5 million Americans, according to the Alzheimer's Foundation of America. It is characterized by a progressive loss of short-term and long-term memory, as well as behavioral changes and confusion.
While this may seem overwhelming, there are treatments that can ease the symptoms and slow the progression of the disease to improve the quality of life for your loved one. There are many steps you can take to help you, your family, and your loved one cope with the challenges that Alzheimer's disease brings. If your loved one has been diagnosed with Alzheimer's, our home care agency is here for you.
The Ten Warning Signs of Alzheimer's Disease:
Memory loss

Difficulty solving problems

Behavioral changes

Removal from social events

Poor or bad judgment

Misplacing items

Difficulty with speaking or writing

Confusion about visual images & judging distance

Confusion about time, place, or names

Difficulty completing basic tasks
If any of these symptoms are being displayed, take your loved one to see a doctor as soon as possible to be analyzed for Alzheimer's. While these symptoms may sometimes be portrayed as normal, Alzheimer's is not a natural and inevitable aspect of aging. Because symptoms increase over time due to the progressive nature of the disease, the earlier it is diagnosed, the better.
Support and Care Options
If your loved one has been diagnosed with Alzheimer's disease, it is important to remember that nursing homes or assisted living facilities are not your only options. In fact, relocating your loved one is extremely stressful and distressing for individuals who suffer from Alzheimer's disease. This is where home care agencies come in.
As a home care agency, we provide our clients with trusted professional caregivers who are trained in helping individuals with Alzheimer's. We make sure you and your loved one are prepared by helping you learn about the disease. The Alzheimer's Foundation of America and the Alzheimer's Association are great resources. Even if you decide to take on the role of primary caregiver, we can be there to assist your loved one when you need a break––whether it is for a few hours, or a few weeks.
Schedule Your FREE, In-Home Assessment

If you have a loved one who has Alzheimer's disease or a form of dementia, contact Visiting Angels of Glendale, at 623-244-5354 or by clicking the button below and ask about our Alzheimer's services today. Our home care agency will be happy to answer any of your questions and schedule a free, in-home assessment with one of our care coordinators.
Serving Glendale, West Valley, Peoria, Arrowhead, Westbrook Village, Phoenix, and the Surrounding Areas
Visiting Angels GLENDALE, AZ
7200 W Bell Rd #E103
Glendale, AZ 85308
Phone: 623-244-5354