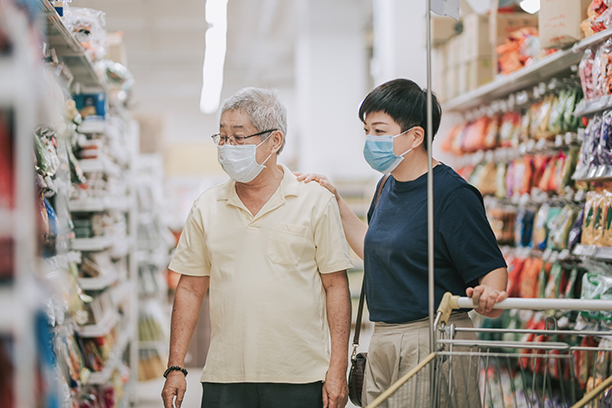 Comfort Care with Character in Glendale, West Valley, AZ, and Nearby Communities
Visiting Angels Is Dedicated to Providing the Best Comfort Care in Glendale, West Valley, Peoria, Phoenix, and Surrounding Areas
Finding the right comfort care provider for a loved one can feel like finding a needle in the haystack. When you are looking for that perfect match, you are looking for more than just a list of essential home care services or a provider's biography. At Visiting Angels of Glendale, we know that your family can only have peace of mind that your loved one's needs are met if you trust the care providers that you choose. Our mission and values as an organization define our character and define the experience we provide for our clients.
Our Team
Every home health care provider and staff member that works with Visiting Angels of Glendale shares our mission and values, they are passionate about providing respectful, dignified, and life-changing care to our clients. When we are recruiting caregivers, we look for qualities like dedication, patience, loyalty, and kindness. When you work with our team of dedicated comfort care providers, you will experience the difference for yourself.
It is our team of professional coordinators, managers, and providers who set us apart. We use a background screening system to check on professional and personal backgrounds for our team members. We gather all that information so that we can match clients with caregivers based on expertise, experience, and personality traits, humor, and hobbies. We have heard time and again that our caregivers become like family to our clients, and that is how we gauge our success.
Our Services
At Visiting Angels of Glendale, our comfort care services are designed to provide your loved one with the comfort of daily needs met, and your family with the comfort of knowing that your loved one has everything they need to stay healthy and happy. Our care providers are given continual training and feedback to make sure they are always able to provide the best possible care, in line with best practices in care.
Our home care agency offers a wide range of senior care services:
We even provide comfort care to clients who live in nursing homes, hospices, and other live-in care facilities. There is no replacement for one on one attention and companionship, and we will provide that to your loved one no matter where they call home.
Contact Visiting Angels of Glendale
If you are helping to care for an aging loved one who needs assistance, but you want to be sure they get the best one on one care available, Visiting Angels of Glendale is the right fit. Contact us today to learn more about our comfort care services in Glendale, Peoria, Phoenix, and the surrounding community.
Serving Glendale, West Valley, Peoria, Arrowhead, Westbrook Village, Phoenix, and the Surrounding Areas
Visiting Angels GLENDALE, AZ
7200 W Bell Rd #E103
Glendale, AZ 85308
Phone: 623-244-5354