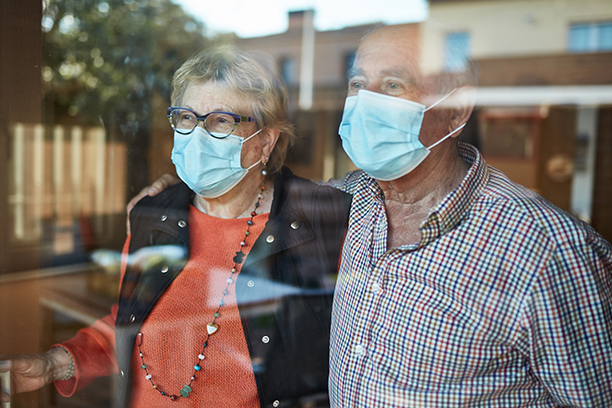 How to Make the Most Out of Your FREE, In-Home Consultation for Adult Home Care in Greater Glendale, AZ
Getting Started with Adult Home Care in Glendale, West Valley, Peoria, Arrowhead, and Surrounding Areas Is Easy with Our Free, In-Home Consultations
As we age, it is not unusual to need assistance with daily tasks. For many seniors, family members are often the first to lend a helping hand as their needs change. If you are concerned about the well-being of an aging loved one who lives independently, Visiting Angels of Glendale can help. We offer comprehensive adult home care options, so that your loved one can stay safe, healthy, and comfortable at home, and you can have better peace of mind.
Getting Started with a Free, In-Home Assessment
Your first step to accessing elderly care is to call Visiting Angels of Glendale at 623-244-5354. You will connect with one of our friendly care coordinators, who will work to understand your family, concerns, and the needs of your loved one. We will schedule a free, no-obligation consultation at your loved one's home so that we can build your loved one's care plan together.
Preparing for the Assessment
During the consultation, we will go over our adult home care services and identify which services your loved one will most benefit from. Before the consultation it is recommended families gather the following information:
Your loved one's physical, emotional, social, and spiritual needs
If they need a caregiver who can provide transportation
Important routines that you want included in their care plans (medication, hydration, meals, rest, etc.)
If they will need assistance with personal tasks like bathing, grooming, and toileting
Preparing documentation of emergency contacts
Any questions or concerns you may have about care
It also helps to talk with your loved one beforehand about what kind of traits they would like to see in their caregiver. We match clients and caregivers based not just on caregiving expertise, but also by personality traits, values, and hobbies. Our goal is to help your loved one truly meet their match, and build a trusted, dependable relationship with their caregiver.
Long-Distance Consultations
Live far from your loved one? You can participate in this initial consultation from anywhere! Our care coordinator can help conference in faraway family members so that your loved one's support network is fully engaged in their care.
Schedule Your Free, In-Home Assessment Today
If you are concerned about the well-being of a loved one who lives independently, a Visiting Angel can help. Call Visiting Angels of Glendale today at 623-244-5354 to learn more about our adult home care services and to schedule your free, in-home assessment.
Serving Glendale, West Valley, Peoria, Arrowhead, Westbrook Village, Phoenix, and the Surrounding Areas
Visiting Angels GLENDALE, AZ
7200 W Bell Rd #E103
Glendale, AZ 85308
Phone: 623-244-5354