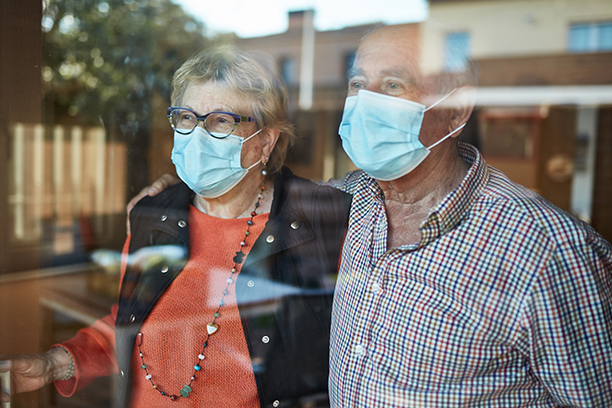 Visiting Angels Answers Common Elder Care Questions from Families in Glendale, West Valley, AZ and Nearby Areas
Visiting Angels Is Here to Answer Your Frequently Asked Questions About Our Elder Care Services in Glendale, West Valley, Peoria, Phoenix, and Surrounding Areas
Visiting Angels of Glendale is here to answer your most pressing questions about our elder care services. We understand how daunting it can be to find the perfect senior care option for your loved one, which is why we compiled a list of the most common questions our staff receives on a daily basis. We have helped families of all shapes and sizes find the perfect care solution for their family, even if it's not with us! To learn more about our agency and how we can help seniors in Glendale, Peoria, Phoenix, and the surrounding area keep on reading below.

What services does Visiting Angels of Glendale offer?
At Visiting Angels of Glendale, we offer a comprehensive selection of elder care services like companionship, personal care, and homemaking services. Among the senior home care services we offer are:
We offer these senior care services to make it easier for seniors to continue aging in place rather than moving into a nursing home or assisted living facility. Since each care plan is custom to your needs and wants, you can pick any of these services to be included in it and avoid utilizing the ones you don't!

What does "aging in place" mean?
Aging in place is a term used to describe when a senior can continue to live independently at home with the help of an elder care agency.
Are your services available in assisted living facilities?
Depending on where you live, there may be laws in place that make it possible for us to provide care in assisted living facilities.
How soon can you start providing care?
Once we have worked out your loved one's care plan and decided on a schedule, we can typically start providing care within 48 hours. In certain instances, we can start right away.
What if my loved one's schedule changes?
If your timeline changes for any reason, our staff can adjust our schedule with a week's notice. At Visiting Angels of Glendale, we provide our senior care services based on your loved one's schedule, not ours.
How do we get started with your services?
Getting started with Visiting Angels of Glendale's private home care is easy. All you need to do is contact our office today at 623-244-5354 or click the button below to speak with one of our experienced care coordinators and schedule a FREE, in-home assessment or virtual consultation. During this meeting, we will go over your needs, schedule, and budget to create a care plan that completely unique to your situation. Once this meeting is conducted, elder care services can typically start within 48 hours.
Serving Glendale, West Valley, Peoria, Arrowhead, Westbrook Village, Phoenix, and the Surrounding Areas
Visiting Angels GLENDALE, AZ
7200 W Bell Rd #E103
Glendale, AZ 85308
Phone: 623-244-5354