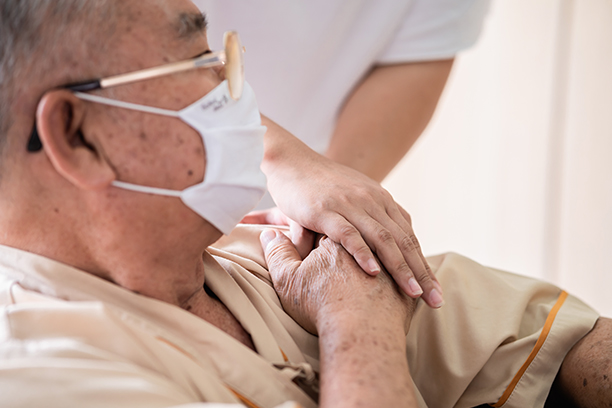 Our Experience in Providing Elderly Care Services in Greater Glendale, AZ
Visiting Angels Hires Only the Most Experienced Caregivers to Provide Elderly Care Services in Glendale, West Valley, Peoria, Phoenix, and Surrounding Areas
If you feel nervous about starting one on one senior care for the first time, learning more about the elderly care services we provide—and how we provide them—can help set your mind at ease. From your first interaction with Visiting Angels of Glendale, you will be surrounded by experienced and helpful professionals from your community. We are proud to serve our neighbors, and we believe that every senior has the right to their best quality of life throughout their golden years.
Meet Our Care Coordinators
Your first step to meeting your home care provider is to meet with one of our care coordinators in your home. We come to you, and we help identify the elderly care services your loved one could need. You will also get first-hand feedback about how to make your loved one's environment safe, comfortable, and accommodating. Our coordinators are experts in all our services, your comfort care plan options, and identifying unique solutions for your loved one's needs.
Dedicated to Relationship Building
We match caregivers to our clients based on expertise, and any specialized experience your loved one's needs might require. We also integrate personality traits, humor, and hobbies into our selection process, to help find the right match. You will have the opportunity to interview any caregiver we think is a good match, to be sure they will fit in well with your loved one and your family.
We work hard at screening our caregivers and coordinators so that you can trust the care your loved one receives and the person in their home. Our elderly care services are based on companionship care, and our caregivers work hard to build a trusted, communicative relationship with your loved one.
Endless Experience
Our caregivers have employment experience in elder care, medical services, and other direct service fields. We offer specialty services including Alzheimer's and dementia care, mobility assistance, transitional care for after a surgery or hospitalization, and around-the-clock care for clients who require monitoring and assistance 24/7. We provide ongoing professional development to make sure that all our at home caregivers stay at the top of their field.
Contact Visiting Angels of Glendale
From your first phone call to implementing your customized, one on one care plan, our experience is designed to put your mind at ease. At Visiting Angels of Glendale, our dedication to building a positive relationship with you and your family will be evident in every interaction.
Let us show you how we can help you and your aging loved one feel healthy, comfortable, and safe every day. Contact our helpful care coordinators today at 623-244-5354 to learn more about our essential elderly care services in Glendale, Peoria, Phoenix, and the surrounding area. Or, if you'd like to fill out our intake form, click the button below!
Serving Glendale, West Valley, Peoria, Arrowhead, Westbrook Village, Phoenix, and the Surrounding Areas
Visiting Angels GLENDALE, AZ
7200 W Bell Rd #E103
Glendale, AZ 85308
Phone: 623-244-5354