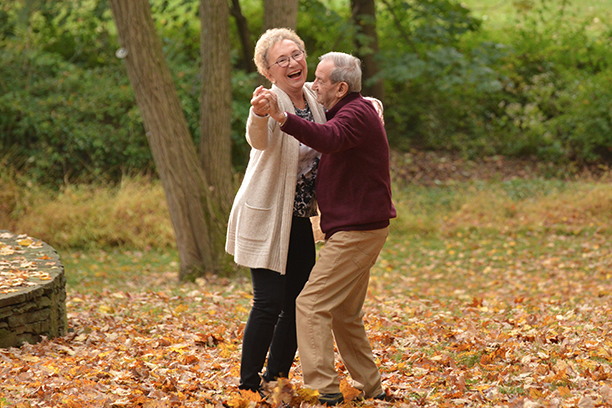 Visiting Angels Offers Life-Changing Respite Care Services in Glendale, West Valley, AZ and Neighboring Communities
Respite Care Is an Option of Care that Focuses on Giving Family Caregivers the Break They Need to Focus on Their Own Well-Being and Health While Ensuring Their Aging Loved One in Glendale, West Valley, Peoria, Phoenix, or a Nearby City Is in Capable and Caring Hands
At Visiting Angels of Glendale, we offer extensive respite care options to family caregivers who need to take a step away. We offer a wide range of options that allow family members to take a step back when they need it most, whether it's for a day, week, month, or indefinite. We understand that there is not a one-size-fits-all care plan and that not every family wants a full-time professional caregiver. We don't require any contracts and care can be canceled at any time!
What Is Respite Care?
Respite care is designed to support the care needs of your loved one, as well as the needs of family caregivers. This type of care is meant to help family caregivers avoid feeling burnt out or drained from juggling too many responsibilities at home. This is great for family members who have a busy life schedule filled with a job, kids, and other commitments. It is also great for when someone needs to go out of town, but do not want to leave their aging loved one unattended.
Our Caregivers
We understand that you don't want to leave your loved one in just any stranger's hands, which is why our team of caregivers is licensed, bonded, insured, fully trained, and experienced. We seek out caregivers with a history of providing care, and with specializations that our clients need, such as for Alzheimer's or dementia care. We match caregivers and clients based not just on care specializations, but also on hobbies, humor, and personality traits. We have heard time and again that our caregivers become like family to our clients, and that's how we know we're successful.
Learn More about Respite Care
If you're helping to meet the needs of a loved one who lives alone in Glendale, Peoria, Phoenix, or the surrounding area, senior care can be an important resource for your and your family. No matter what your loved one has planned when a family caregiver needs to step away, senior home care services from Visiting Angels of Glendale can help keep your whole family on schedule. With a customized care plan, you are always in control of the schedule and budget of care your loved one receives. Call our home care agency today or click the button below to learn more about our compassionate care options.
Serving Glendale, West Valley, Peoria, Arrowhead, Westbrook Village, Phoenix, and the Surrounding Areas
Visiting Angels GLENDALE, AZ
7200 W Bell Rd #E103
Glendale, AZ 85308
Phone: 623-244-5354