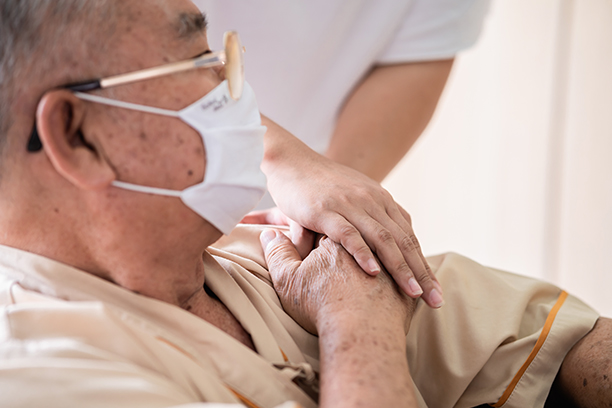 Elder Care Assistance in Glendale, AZ, and the Surrounding Area
Visiting Angels of Glendale Offer Elder Care Assistance to Seniors in Glendale, AZ, and the Surrounding Area
Aging in place can make the most normal day-to-day tasks difficult or near-impossible alone. With aging, there is a natural deterioration of mobility and coordination that can make seniors have trouble taking care of themselves, such as getting dressed, bathing, taking care of personal hygiene, and more. To help this situation, our care assistant services at Visiting Angels of Glendale, AZ, can assist your loved one in making these daily tasks more manageable
Senior Care Services
Your senior's health and well-being rely on tasks such as personal care. If they cannot complete these tasks, as usual, you might want to consider looking into personal care assistant services. Senior care services such as our team at Visiting Angels of Glendale, AZ, is here to help with several convenient services as follows:
Dental Hygiene

Dressing and Undressing

Toileting and Incontinence Care

Bathing or Showering

Grooming

Putting on Make-up
Being no longer to complete these daily self-care rituals on your own can be an embarrassing topic for seniors. But at Visiting Angels of Glendale, AZ, we want them to know this is a normal aging process, and we can help. Our caregivers treat seniors with the dignity and respect they deserve as they provide assistance and support so your loved ones can feel comfortable and even their best.
Our caregivers at Visiting Angels of Glendale, AZ, are carefully trained to assist seniors with day-to-day tasks and personal care. We will meet with you and help you create a customized care plan to help your seniors make the services they need for their unique needs. We want to know your senior's needs, likes, dislikes, and more to create the plan that fits them.
Contact Visiting Angels of Glendale, AZ
Contact us at Visiting Angels of Glendale, AZ, to schedule your first at-home consultation. Call us if you have any questions about our care assistant services or if you would like to start creating a senior care plan today.
Serving Glendale, West Valley, Peoria, Arrowhead, Westbrook Village, Phoenix, and the Surrounding Areas
Visiting Angels GLENDALE, AZ
7200 W Bell Rd #E103
Glendale, AZ 85308
Phone: 623-244-5354