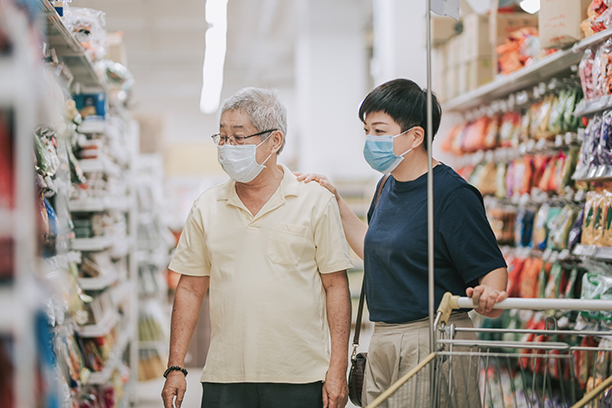 At Home Caregiver's Specialized Memory Care in Glendale, AZ
Visiting Angels at home caregivers provide specialized memory care in Glendale, West Valley, Peoria, Arrowhead, Westbrook Village, Phoenix, and the Surrounding Areas
Dementia care is essential for seniors who have developed Alzheimer's disease, Parkinson's disease, or other kinds of dementia. Contrary to popular opinion, care does not have to be offered in a nursing home or assisted living facility. Seniors can get exceptional care in the place where they are most at ease: their own home.
Visiting Angels of Glendale provides high-quality at Home Caregiver support to elders who have dementia and other memory-related conditions. If your family member has been confirmed to have a memory-related condition, you can be confident that they will receive the treatment they require to stay active and independent.
Visiting Angels Glendale can provide memory care for your loved one in a variety of ways.
The unfortunate reality is that individuals who have dementia experience loss of memory and confusion due to severe abnormalities in the brain. They have difficulties concentrating and speaking, and some varieties of dementia can even result in scary hallucinations and disorientation, which can be frightening. Seniors suffering from this disease may experience depression, confusion, and agitation, necessitating additional care and support. We provide tailored and customizable care plans to ensure that our clients receive the care they genuinely require. According to your loved one's condition, we will adjust accordingly to their care program.
The following are some of the things that our home care services can aid with if your loved one has Alzheimer's disease or another type of dementia:
Home-cooked meals will be prepared by our professionally trained at home caregivers, who will ensure that your loved one consumes tasty and healthy home-cooked meals.
Assisting with Mobility: If your loved one's mobility has been compromised, our caregivers can help them move around their house safely.
Bathroom and dressing assistance: Our at Home Caregiver can aid with various tasks such as showering, dressing, shampooing, grooming, toileting, and other activities.
If you are concerned that your family member will not take their pills on time, we may provide medication reminders to follow their routine.
Dusting, washing, mopping, vacuuming, and other minor housekeeping tasks can be performed by our caregivers, who can also aid with laundry and other household chores.
To prevent your parent from wandering off, we will keep a close watch on them.
Transportation: Our at-home caregivers will provide transportation as necessary and assist your parent in running errands, going to the doctor, or visiting with friends and family members.
Fall Prevention: We can fall-proof your loved one's homes to keep them safe from falling.
Contact Visiting Angels of Glendale
Please take comfort in the fact that all our dementia at-home care providers have received thorough training in providing in-home care help to elders who have Alzheimer's disease.
Contact our Glendale, AZ office now to learn more about our dementia care services and how we can assist you or a loved one with their memory care needs.
Serving Glendale, West Valley, Peoria, Arrowhead, Westbrook Village, Phoenix, and the Surrounding Areas
Visiting Angels GLENDALE, AZ
7200 W Bell Rd #E103
Glendale, AZ 85308
Phone: 623-244-5354