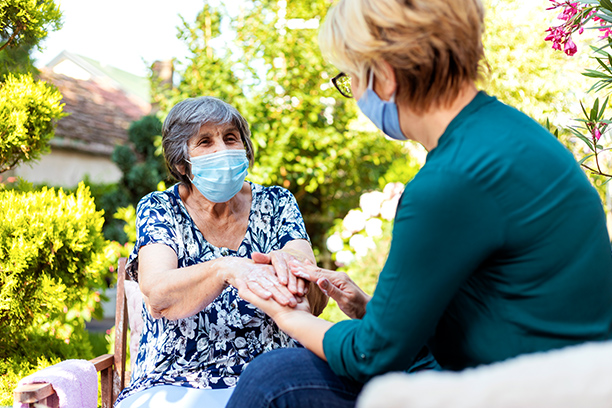 Five Key Benefits of Elder Care Assistance for Seniors in Havertown, PA
There are so many benefits to receiving in-home elder care assistance from Visiting Angels Havertown. Here are some important ways your loved one can benefit.
Visiting Angels® Havertown has been providing in-home care to local seniors for over twenty years. Our caregivers play a crucial role in the comfort and well-being of seniors in Havertown, Broomall, Wynnewood, Wayne, Bryn Mawr and other communities in Delaware County, Montgomery County, Philadelphia County and the Main Line. Unsure what our services have to offer for you and your loved one? Here are five of the most critical benefits that come with in-home senior care from Visiting Angels Havertown.
1. Havertown Seniors Can Age in Place
In surveys, the majority of American seniors say they want to age in place for as long as possible. Through our in-home care services, Visiting Angels Havertown makes this possible for seniors in Delaware County, Philadelphia County and Montgomery County. Our caregivers lend a helping hand with activities that have become difficult, dangerous, or impossible for seniors to perform on their own. This makes day-to-day life more livable and it allows seniors to continue living where they feel most comfortable.
2. Elder Care Assistance Improves Senior Safety
Seniors who are experiencing physical or cognitive decline are at greater risk of injury than other age groups. Worse yet, when injuries and accidents happen, they are far more dangerous for the elderly. Visiting Angels Havertown provides seniors with a helping hand and a watchful eye. This reduces seniors' risk of injury and ensures quick response if medical care is needed.
3. Visiting Angels Havertown Helps Elders Stay Healthy
Elder care assistance from Visiting Angels Havertown doesn't just help seniors avoid injury, it also helps them lead healthier lives. Our care directors plan each client's care services with input from family and medical professionals, if needed, helping us design care around your loved one's age-related concerns and health needs.
4. Our Caregivers Keep Seniors Company
Aging can impact more than just physical health and cognitive ability. Many seniors struggle with isolation and loneliness, particularly if they live on their own. In-home care can provide these seniors with needed human contact, enriching their emotional lives and overall well-being.
5. Family Caregivers Can Have Peace of Mind
Elder care assistance from Visiting Angels Havertown is often as important for clients' family members as it is for clients themselves. Many family caregivers find themselves overwhelmed with the demands and responsibilities of caregiving. By hiring care professionals — whether a few hours a week, full-time care or 24/7 assistance and monitoring — it's easier for you and your loved one to cope.
Visiting Angels Havertown offers senior care services throughout Montgomery County, Delaware County, Philadelphia County and the Main Line.
Call us today to schedule a free, no-obligation care assessment.
Serving Havertown, Wayne, Bryn Mawr, Wynnewood, Broomall and the surrounding areas of Delaware, Montgomery, and Philadelphia Counties including the Main Line
Visiting Angels
HAVERTOWN, PA
1950 Lawrence Road First Floor
Havertown, PA 19083
Phone: 484-451-7359
Fax: 610-924-9690