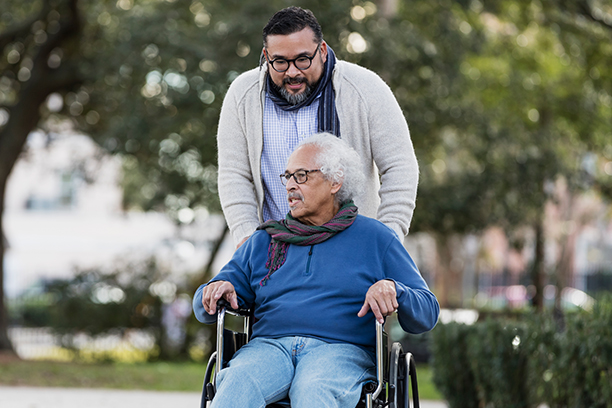 How Families in Havertown, PA and Surrounding Areas Can Start Planning Ahead for Home Care
Here's what you should keep in mind when arranging home care services for a senior loved one in Havertown, PA
When should families in the Havertown area start planning for in-home elderly care? Ideally, as early as possible. At Visiting Angels® Havertown, we've seen many local families become overwhelmed because they didn't plan in advance. Sometimes, this means seniors start receiving care later than would have been best for them and their family. Other times, it forces families to scramble when a sudden change results in an urgent need for senior care at home.
The solution? Be proactive and start planning for care in advance.
Take a Proactive Approach to Home Care
If you have a loved one in the Havertown area who's starting to show signs of physical or cognitive decline, now is a good time to start learning about caregiving and your local options for in-home care.
Here are five steps you can take to plan ahead:
Speak with your loved one and find out how they want to handle care and their living situation if/when they start to need assistance.
Go online and learn more about common age-related difficulties, how to cope with those difficulties, and what kinds of resources are available to seniors and family caregivers.
Be proactive by encouraging lifestyle changes that will help your loved one stay healthy, improve their quality of life and maintain their independence.
Start talking with family members about who can handle caregiving duties and how to proceed when your loved one needs professional care.
Create a financial plan for how to handle care costs. Research local care costs to determine what options may be best for your loved one.
You will also want to speak with local home care agencies, like Visiting Angels Havertown. We're more than happy to answer basic questions over the phone, so that you have a better sense of who we are, what we offer and how we approach care for seniors.
Benefits of an In-Home Assessment
You may also wish to schedule a care assessment. An in-home assessment from Visiting Angels Havertown gives you and your loved one a chance to speak directly with one of our care directors in the comfort of your loved one's home. We will answer any questions you may have about our agency, explain more about our services and detail your options for care. Just as important, we can provide professional guidance about how you can prepare for senior care services.
In-home assessments from Visiting Angels Havertown are offered free of charge in the comfort of seniors' homes. We offer assessments in Havertown, Broomall and other communities along the Philadelphia Main Line, including towns and neighborhoods in Delaware County, Montgomery County and Philadelphia County.
Simply call our office in Havertown today to learn more about our services or to book an assessment.
Serving Havertown, Wayne, Bryn Mawr, Wynnewood, Broomall and the surrounding areas of Delaware, Montgomery, and Philadelphia Counties including the Main Line
Visiting Angels
HAVERTOWN, PA
1950 Lawrence Road First Floor
Havertown, PA 19083
Phone: 484-451-7359
Fax: 610-924-9690