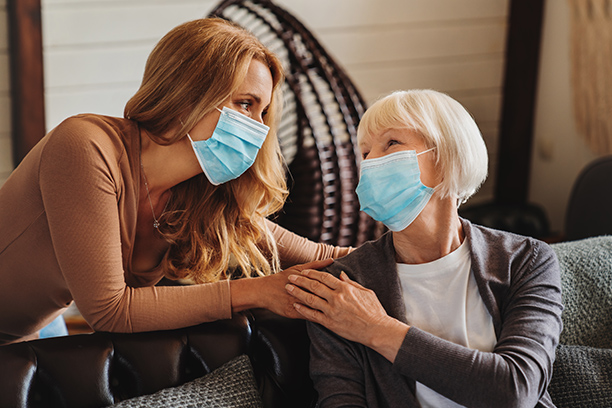 Alzheimer's Home Care Tips for Family Caregivers in Havertown, PA and Surrounding Areas
Here's what you need to know to find the right Alzheimer's home care provider in Havertown, Wynnewood, Wayne, Bryn Mawr and surrounding areas in Delaware, Montgomery and Philadelphia Counties in PA
Getting diagnosed with Alzheimer's may come as a great shock both to the diagnosed senior and immediate family members. While it is natural to feel frightened when thinking about Alzheimer's, there are some steps you can take to help your loved one.
First of all, it is important you do not mistake Alzheimer's symptoms for common signs of aging. Here are the symptoms of Alzheimer's disease:
Memory loss and trouble concentrating
Difficulties with solving problems or completing routine tasks at home or work
Frequently losing or misplacing things
Lack of comprehension related to time and place
Decreased judgment and poor decision making
Problems with remembering, speaking or writing words
Withdrawal from social activities
Frequent mood swings
If your mom or dad is showing one or more of these warning signs, encourage them to see their physician and get screened for Alzheimer's immediately.
While there is still no cure for Alzheimer's, introducing certain treatments and therapies can help reduce the severity of the symptoms and improve overall quality of life.
How to Find the Right Alzheimer's Home Care Services in Havertown and Surrounding Areas
Should your concerns prove to be well-founded and a physician does indeed diagnose Alzheimer's, here is what you can do to help Mom or Dad:
Learn all you can about your loved one's condition – Educating yourself about this particular disease will enable you to provide better Alzheimer's care services to Mom or Dad while they continue to live independently. For example, some valuable resources can be found through the Alzheimer's Foundation of America and the Alzheimer's Association.
Handle your loved one's financial, legal, and long-term care planning issues.
Promote cognitive stimulation – Encourage your parent to solve word puzzles, play their favorite music, and engage in other mentally stimulating activities.
Arrange respite visits from professional Alzheimer's home care providers – Even if you are able to fit caregiving into your daily schedule, you will still need some occasional help, even if it is only to get respite. Consider working with a reliable home care agency such as Visiting Angels Havertown, which provides expert memory care in Montgomery County, Delaware County, Philadelphia County and the Main Line.
Build a strong support system – Being a caregiver for a loved one with Alzheimer's is no easy task. Oftentimes, it can be both challenging and excruciatingly stressful. You should not hesitate to seek respite or help from siblings and other family members or local Alzheimer's care experts whenever you feel overwhelmed.
If your loved one has been diagnosed with Alzheimer's disease or some other type of dementia, Visiting Angels Havertown can help.
Reach out to our Havertown, PA office today and learn more about our quality Alzheimer's home care services and schedule a free in-home consultation. You are not alone - we are here to help!
Serving Havertown, Wayne, Bryn Mawr, Wynnewood, Broomall and the surrounding areas of Delaware, Montgomery, and Philadelphia Counties including the Main Line
Visiting Angels
HAVERTOWN, PA
1950 Lawrence Road First Floor
Havertown, PA 19083
Phone: 484-451-7359
Fax: 610-924-9690