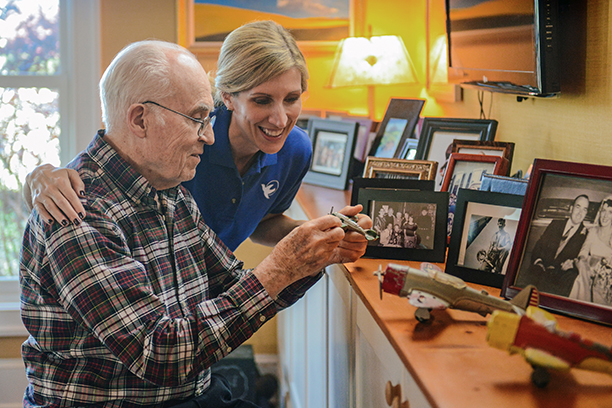 Long-Distance Home Care for Seniors in Havertown, PA and Nearby Areas
Nowadays, it is quite common for many families to be separated by long distances and live in different states. However, problems may arise when living far away from each other prevents you from providing your mom or dad with the support and care they need back home.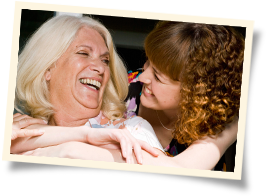 If you no longer live nearby but have an aging loved one who requires care for seniors in Havertown, Wayne, Bryn Mawr, Wynnewood, Broomall and throughout Delaware County, the Main Line, Montgomery County, Philadelphia County or surrounding communities in Pennsylvania, Visiting Angels Havertown can be of help. We can provide your family with a personalized long-distance care plan and look after Mom or Dad in your stead.
How Long-Distance Care for Seniors from Visiting Angels Havertown Works
Our long-distance care for seniors aims to provide aging adults in the Havertown area with exceptional care and assistance so they could continue living independently at home. At the same time, we provide out-of-town family members with full peace of mind knowing their loved one's needs are addressed by caring professionals.
We completely understand how hard it can be when miles separate you from those you love. For this reason, we are dedicated to keeping family members involved as much as possible through every step of our care process.
When planning your loved one's care, our team members make sure to keep you in the loop and maintain correspondence with your family through regular calls, emails, chat or Skype. We can also meet in person and offer you a chance to Select Your Caregiver. If this is not an option, we can arrange for you to interview potential caregivers over the phone.
"Visiting Angels helped me take care of my mother while I lived so far away. It took a lot off my mind to know that she had such a nice, caring caregiver. The office staff also assisted with all the paperwork so I had very little to do! Thank you Visiting Angels!!"
- Sheila M.
"Visiting Angels were a godsend to my husband and his family!! We were not in state when my mother-in-law needed assistance to stay in her home. They were so thoughtful and helpful. Even ensured she did her exercises. It was a load off our minds that someone was ensuring her safety. Excellent agency!!"
- Karen M.
Once your parent's care plan is all set, we will provide them with personal, one-on-one care and assistance according to a pre-arranged schedule tailored to their unique needs and lifestyle.
We also make regular phone checks and drop-in visits to ensure the those placed in our care are 100 percent satisfied with our services. To put your mind at ease, we will provide you with periodical updates on your loved one as well. Of course, when any major changes occur, we will inform you immediately.
Visiting Angels - Havertown's Choice for Personalized Care at Home
At Visiting Angels Havertown, our mission is to provide families with the very best home care for seniors throughout Havertown, Wayne, Bryn Mawr, Wynnewood, Broomall and surrounding areas in Montgomery County, Delaware County, Philadelphia County and the Main Line.
To that end, we offer a wide array of assistive and specialized senior care services, including:
Call our Havertown, PA office today to learn more about our professional home care for seniors and what can we do for your family. Visiting Angels is here for you!


Serving Havertown, Wayne, Bryn Mawr, Wynnewood, Broomall and the surrounding areas of Delaware, Montgomery, and Philadelphia Counties including the Main Line
Visiting Angels
HAVERTOWN, PA
1950 Lawrence Road
Havertown, PA 19083
Phone: 610-924-9663