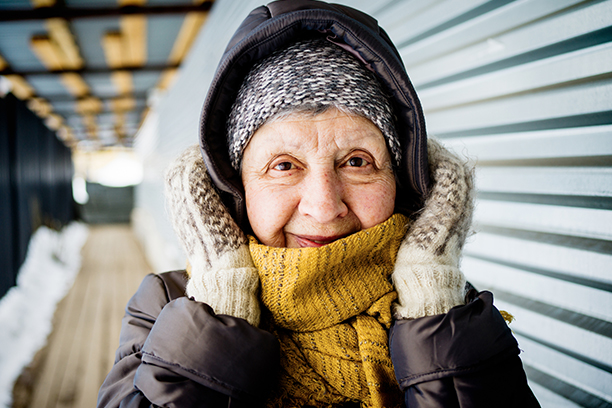 Live-In Care in Jenkintown
Live-In Care for Seniors in the Jenkintown Area
It is both rewarding and difficult to care for a senior loved one. When caring for a senior loved one, it is important to remember that every senior experiences different mental and physical changes as they age. As a result of their aging bodies and minds, some seniors will require more assistance than others.
If you have noticed that your senior loved one needs help during the day, you may be trying your best to provide your loved one with the support they need. However, you most likely have other responsibilities that you are trying to keep up with while caring for your loved one. If you would like help caring for your senior loved one, you should consider working with Visiting Angels. Visiting Angels Jenkintown offers a live-in care service, for seniors who need help in the Jenkintown area.
Reliable Care for Jenkintown Seniors
Families can depend on Visiting Angels Jenkintown when it comes to at-home dementia care, personal care, companion care, live-in care, 24-hour care, and more. Furthermore, we offer personalized care services for our elderly clients. Every client receives a care plan tailored to their individual needs, routines, preferences, and so on.
When it comes to seniors who need help during the day, families often wonder when they should start working with a professional care provider. The following is a list of signs that can help families know when it is time to switch over to a live-in care service.
Wandering away from home
Increased signs of bruising
Decreased agility
Feelings of isolation
Inability to use the bathroom alone
How Live-In Care Helps
You might be thinking, how exactly does live-in care help seniors? Our live-in care service is ideal for seniors who are able to sleep through the night but need help during the day. Two live-in caregivers will take on shifts to care for one elderly client. For example, one caregiver could work during the weekdays while the other caregiver works during the weekends.
It is also important to note that each caregiver will need an 8-hour break. The caregiver will use the 8-hour break to sleep and rest up. Families should keep those 8-hour sleep breaks in mind when looking into live-in care. If a senior needs assistance during all hours, night or day, then our 24-hour care service might be a better fit.
Getting Started with Live-In Care
Have you brought up the idea of home care to your senior loved one? If you have not, you should consider taking some time to do so. Having a chat with your loved one can give them the chance to express their thoughts, questions, or concerns about home care. You can also provide helpful insight into the things you have been learning about.
If you and your loved one are ready to work with Visiting Angels, you are welcome to schedule the first consultation. During our first meeting, a Visiting Angels care coordinator will gather information regarding your senior loved one's physical care needs, emotional care needs, schedules, and more. We will use that information to establish a schedule and care plan.
Contact us today if you would like to get started or if you would like to learn more about our live-in care service.
Serving Jenkintown, Abington, Huntingdon Valley, Glenside, Chestnut Hill, Flourtown and the Surrounding Areas
Visiting Angels
JENKINTOWN, PA
1250 Greenwood Ave #1A
Jenkintown, PA 19046
Phone: 215-938-7201
215-938-7202
Fax: 215-887-7204