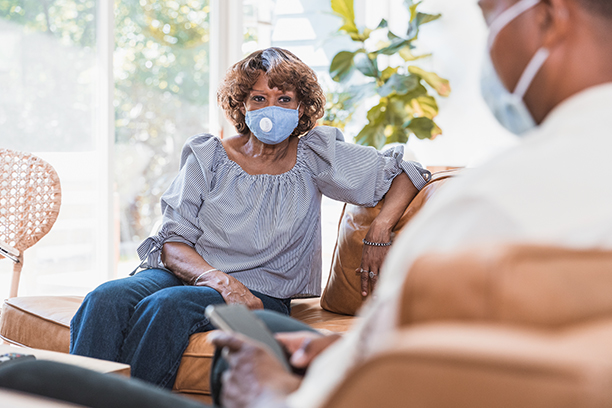 Senior Care in Miller, MO, and the Surrounding Areas
Visiting Angels of Joplin Offers Quality Home Care to Seniors in Miller, MO
One of the most selfless things we can do for our senior loved ones is to care for them. It is common for most families to be the caretaker for their senior loved ones because it is more common for our elderly to choose to live at home throughout their golden years. Aging comes with changes to our physical, mental, emotional, and social needs—all of which can become more complex. As this happens, it is helpful to bring in quality senior care to help within the home.
Compassionate Care
Visiting Angels offer our clients senior care that is called "Life Care Navigation." Life Care Navigation includes everything from transitional care for help with coming home after a hospitalization or illness, specialized Alzheimer's and dementia care, and end-of-life services that can connect and support the family as a whole. Our team creates and provides our clients with quality home care services from licensed, bonded, trained caregivers highly respected by families across Miller, MO.
Companionship care is the heart of what we do at Visiting Angels. Our dedicated senior care providers are always helping out clients consistently while also building a solid connection with their family members. Research has proven that companionship has been shown to prevent isolation and loneliness in the senior-aged community, leaving most seniors in positive physical and mental health states. Quality healthcare should include your loved one feeling:
We match our caregivers and clients based on similar interests, personality traits, and specializations—we want to make sure we are making perfect matches.
Care Outside the Home
Keeping our clients connected to the community is also a priority for us and sets us apart from other senior care agencies in Miller, MO. Your loved one's personalized care plan may include transportations to and from medical appointments at Mercy Hospital. Their program can also include a meal out at Cavegang Pizza or experience the history and scenery of the Battle of Carthage historic park. Visiting Angels believes in caring for the whole person—meaning we incorporate your loved one's hobbies, interests, spirituality, and other preferences into their care.
Contact Visiting Angels of Joplin
If you seek assistance with care for a loved one who lives alone, Visiting Angels are here to help. Our teams offer top-quality in-home care designed to meet all needs for you and a loved one—we can also meet any budget. Call our office today at 417-781-1000 to receive more information about our care services in Miller, MO.
Serving Joplin, Carthage, Neosho, Lamar, Monett, Mt. Vernon, MO and the Surrounding Areas
Visiting Angels
JOPLIN, MISSOURI
1736 S Main St,
Joplin, MO 64804
Phone: 417-781-1000