Should I Hire an HHA or CNA for Home Care?

If you are researching home care for your loved one, you may have run into the terms HHA and CNA. You may wonder whether you should hire an HHA or CNA and what the differences are between them.
What are the Differences Between an HHA and a CNA?
In Massachusetts, Home Health Aides (HHA) are required to have 75 hours of training through certified programs. A Certified Nurse Assistant (CNA) requires 75 hours of training and takes a state exam, after which, they register at the Nurse Aide Registry.
Many CNAs have experience in a variety of settings, including hospitals, facilities, home care, and rehabilitation services. HHAs generally work in home care environments. Both are skilled at medication reminders, bathing and dressing, transfer needs, and respite care, as well as meal preparation, and socialization. Many CNAs and HHAs will take focused classes and training, for specialty skills, such as dementia care, hospice care, and palliative care, to name a few. CNAs with hospital and clinical experience may also have trained with medical equipment and have other nursing skills.
Should you hire an HHA or CNA for home care?
Both CNAs and HHAs should have basic home care training and experience, but home care agencies often provide additional training that can make a real difference in the quality of care. When searching for home care aides, find out what home care agencies have specialized training and how involved their administrative staff is in providing continuing education programs and hands-on guidance as needed by caregivers for their cases. A reputable home care agency will have both CNAs and HHAs with enough experience and complete training to provide quality home care to your loved one.
Make a list of specific needs your loved one has and be sure to review those needs when speaking with different agencies about their caregiver's experience. Home caregivers should have knowledge and training in these areas:
- Medication reminders
- Meal planning and preparation
- Bathing, dressing and other personal care
- Transport from a bed, wheelchair, bathing chair
- Cognitive support and stimulation
- Socializing and companionship
- Light housekeeping and laundry
If your loved one is living with dementia, Parkinson's, or other diseases requiring specialized care, you must be sure to describe the specific requirements of care needed. Also, ask to meet the caregiver or caregivers who would be working with your family member.
While training and skills are necessary for delivering senior home care, it is just as important for caregivers to have compassion and respect towards their clients. Reputable home care agencies monitor the quality of care by regularly getting feedback from their clients. This helps to ensure that neglect and abuse do not occur and any changes in need are properly addressed with adjustments in services. In addition, home care agencies have a pool of caregivers and can substitute for a caregiver who cannot provide service due to unforeseen circumstances. That way, your senior loved one will not be left alone!
HHA & CNA-Certified Home Care Aides at Visiting Angels Newton/Canton
Visiting Angels Newton/Canton has an outstanding team of 200 caregivers who work tirelessly to provide quality care to our clients. Our caregivers are HHA or CNA certified. They must provide three professional references and have at least three years' professional experience in the home care field. We perform both the MA state criminal record check (CORI) and national background screening(s) on each potential employee. Caregivers must pass an extensive home care exam and are interviewed at length by two case managers. New caregivers complete a full orientation training which includes a specialized dementia care program. Our caregivers are also trained in the use of Hoyer lifts, transfer boards and other mobility devices.
At Visiting Angels Newton/Canton, a case manager is assigned to every new client. He or she will meet with the client and family member(s) for an assessment of care and then choose the right caregiver(s) for the case based on their personality, experience, training, and any other individual needs expressed by you and your loved one. The case manager will make phone calls and home visits in order to continually assess services, monitor and supervise caregivers, and seek client feedback.
Visiting Angels Newton/Canton also employs an independent national customer satisfaction survey firm, Home Care Pulse, to evaluate and monitor the quality of senior home care that it delivers to their clients. It has consistently won Best of Home Care Awards four years in a row.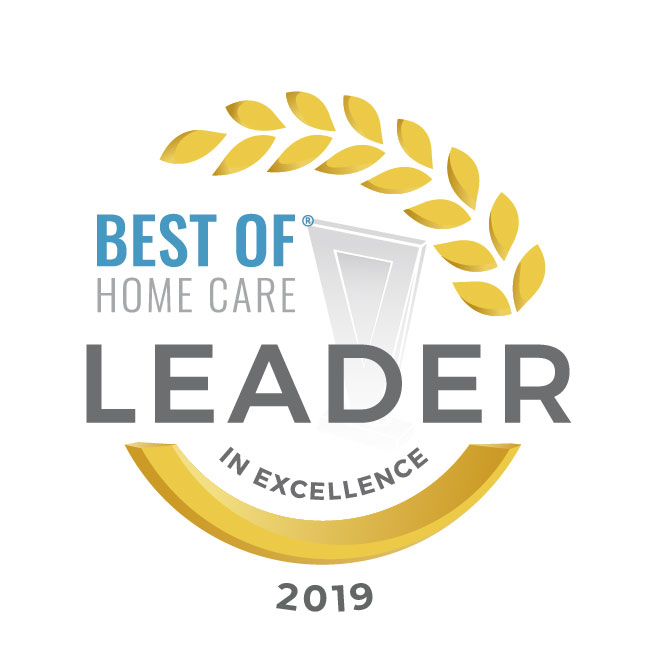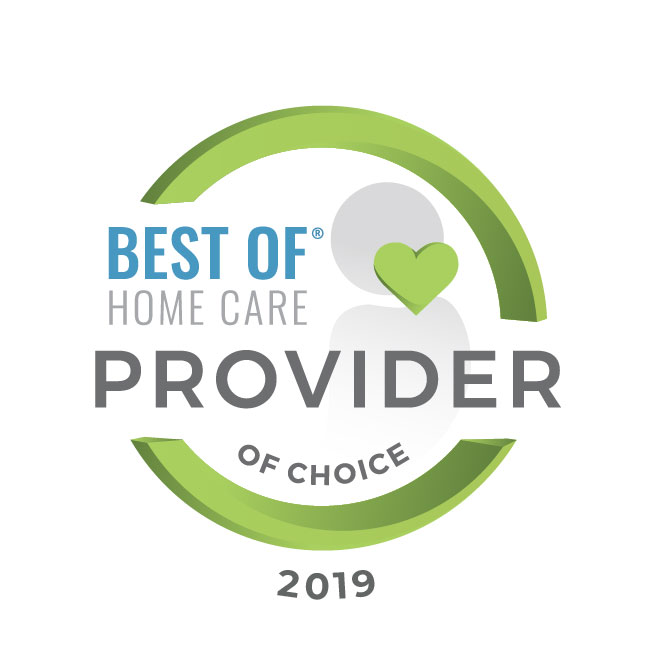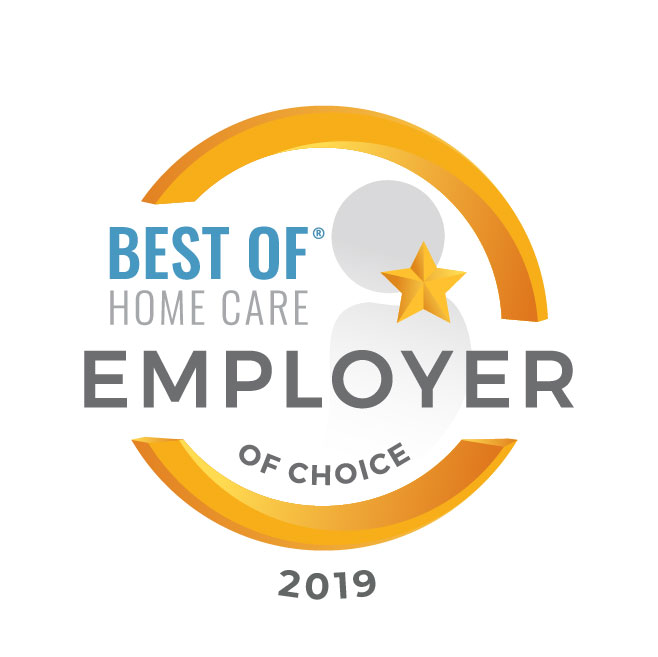 Through positive reviews from our CNA and HHA-certified caregivers, we have been honored to receive the Boston Globe's Top Places to Work award four out of five years as well!
In conclusion, to hire the best caregiver for your senior loved one, an HHA or CNA certification is not enough. Compassion and respect, special skills and training, and quality assurance are all important factors that need to be evaluated. Choosing a reputable home care agency is the best way to get the right home care that your loved one needs.
To learn more about home care services, please call us at 617-795-2727 for more information and to schedule an assessment with one of our knowledgeable Case Managers.
About Visiting Angels Newton/Canton
Visiting Angels Newton/Canton senior home care agency provides quality in-home care services to seniors and people with disabilities. Countless families have benefited from our dementia care, Alzheimer's home care, companion care, respite support, transitional aid, and elder home care services in Wellesley, Natick, Newton, Needham, Brookline, Chestnut Hill, Canton, Westwood, Dedham, Watertown, Stoughton, Roslindale, Norwood, and nearby towns. The services provided by Visiting Angels Newton/Canton will be sure to make a positive impact on your loved one's happiness and quality of life.