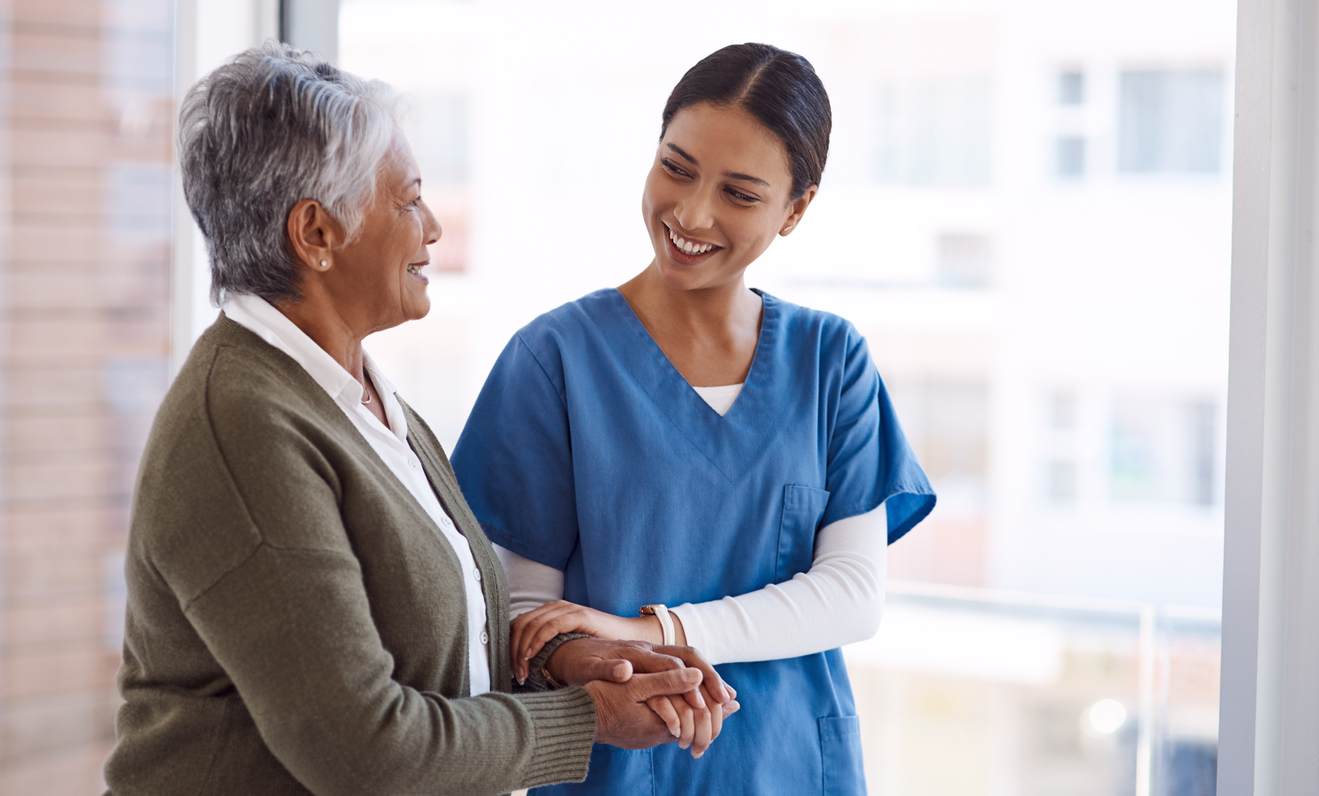 Should I Hire an HHA or CNA for Home Care?
When researching home care for your loved one, you may have run into the terms HHA and CNA. You may wonder whether you should hire an HHA or CNA and what the differences are between them.
What are the Differences Between an HHA and a CNA?
In Massachusetts, Home Health Aides (HHA) are required to have 75 hours of training through certified programs. A Certified Nurse Assistant (CNA) requires 75 hours of training and takes a state exam, after which they register at the Nurse Aide Registry.
Many CNAs have experience in various settings, including hospitals, facilities, home care, and rehabilitation services. HHAs generally work in home care environments. Both are skilled at medication reminders, bathing and dressing, transfer needs, respite care, meal preparation, and socialization. Many CNAs and HHAs will take focused classes and training for specialized skills, such as dementia care, hospice care, and palliative care, to name a few. CNAs with hospital and clinical experience may also have trained with medical equipment and have other nursing skills.
Should you hire an HHA or CNA for home care?
Both CNAs and HHAs should have basic home care training and experience. Still, top home care agencies often provide the additional education that can make a real difference in the quality of care offered to clients. When searching for home care aides, find out what home care agencies have focused training and how involved their administrative staff is in providing continuing education programs and hands-on guidance as needed by caregivers for their clients. A reputable home care agency will have both CNAs and HHAs with enough experience and complete training to provide quality home care to your loved one.
Make a list of specific needs your loved one has, and review them when speaking with different agencies about their caregiver's experience. Home caregivers should have knowledge and skill in these areas:
- Medication reminders
- Meal planning and preparation
- Bathing, dressing and other personal care
- Transport from a bed, wheelchair, bathing chair
- Cognitive support and stimulation
- Socializing and companionship
- Light housekeeping and laundry
If your loved one is living with dementia, Parkinson's, or other diseases requiring particular care, you must be sure to describe the specific assistance requirements. Also, ask to meet the caregiver or caregivers working with your family member before their first shift.
While training and skills are necessary for delivering professional senior home care, it is just as important for caregivers to have compassion and respect for their clients. Reputable home care agencies monitor the quality of care by regularly getting feedback from their clients. This helps to ensure that neglect and abuse do not occur and any necessary changes are appropriately addressed with service adjustments. In addition, home care agencies should have a pool of caregivers who can substitute for a caregiver who cannot provide service due to unforeseen circumstances.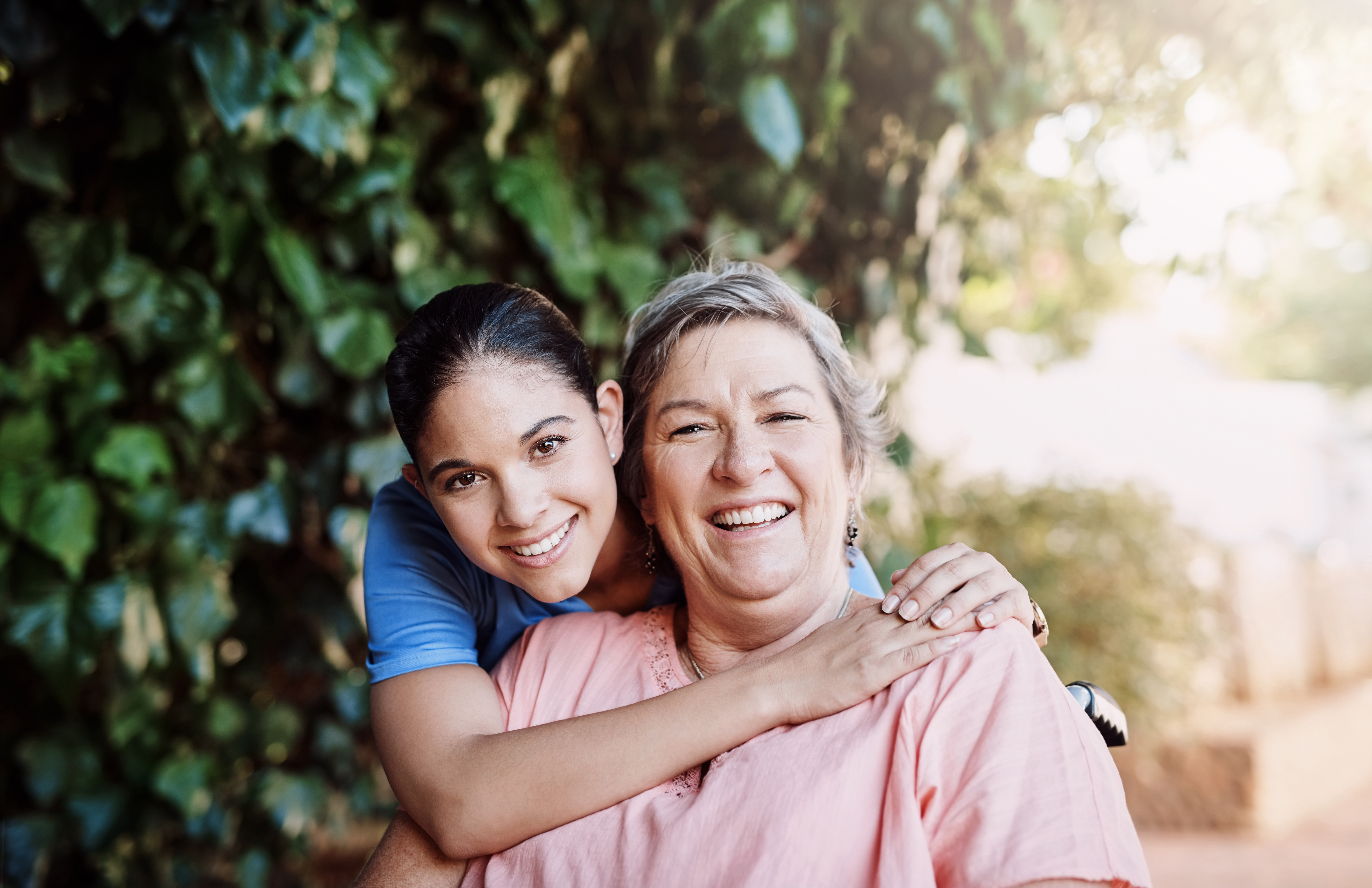 HHA & CNA-Certified Home Care Aides at Visiting Angels Newton/Canton
Visiting Angels Newton/Canton has an outstanding team of caregivers who work tirelessly to provide quality care to our clients. Our caregivers are HHA or CNA certified. They must provide professional references and have at least one year of experience assisting seniors. We perform the Massachusetts state criminal record check (CORI) and national background screening(s) on each potential employee. Caregivers must pass an extensive home care exam and are interviewed at length by our knowledgeable case managers. New caregivers complete a detailed orientation and are assigned courses through Visiting Angels University, an online home-care training program. Our caregivers are also given detailed instructions specifically for their clients with illnesses ranging from Parkinson's disease to dementia. Each caregiver is given a comprehensive care plan with tasks specific to their client's needs and family guidelines.
At Visiting Angels Newton/Canton, a case manager is assigned to every new client. They will meet with the client and family member(s) for an assessment of care and then choose the right caregiver(s) for the case based on their personality, experience, training, and any other individual needs expressed by you and your loved one. The case manager will make phone calls and home visits to continually assess services, monitor and supervise caregivers, and seek client feedback.
Awards, Awards, Awards!
The Boston Globe has awarded Visiting Angels Newton/Canton one of the Top Places to Work seven times and one of the 10 best places to work in Massachusetts based on diversity and inclusion in 2021. We have also earned the Best of Home Care – Leader in Excellence, Best of Home Care Provider of Choice, and Best of Home Care Employer of Choice awards from Home Care Pulse, an independent satisfaction and quality assurance company. Visiting Angels Newton/Canton is accredited by the Home Care Alliance of Massachusetts and is a proud member of the Charles River Regional Chamber.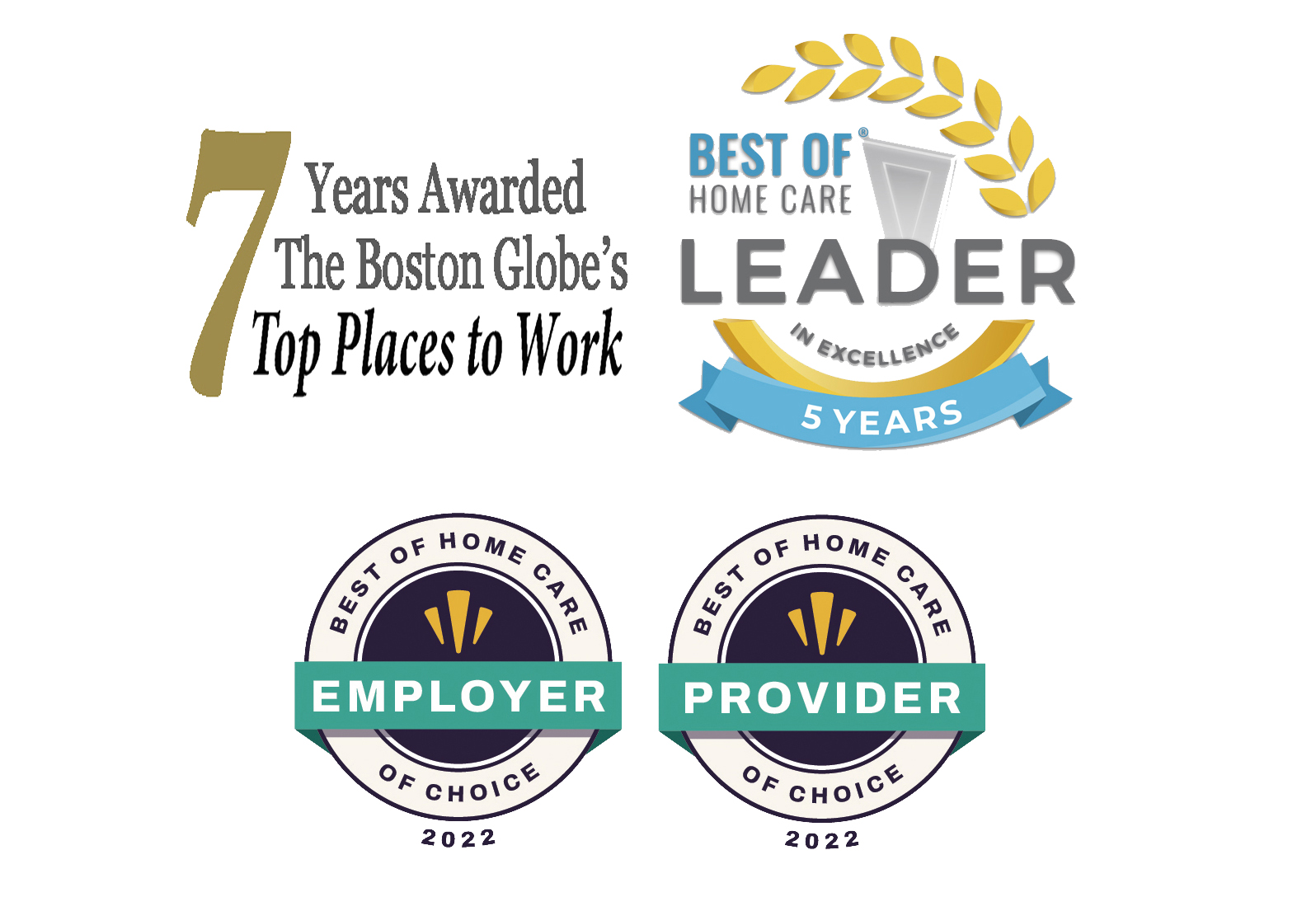 In conclusion, to hire the best caregiver for your senior loved one, an HHA or CNA certification is not enough. Compassion and respect, special skills and training, and quality assurance are all essential factors that need to be evaluated. Choosing a reputable home care agency is the best way to get the proper home care that your loved one needs.
For more information about the services offered by Visiting Angels Newton/Canton, please call us at (617) 795-2727 and schedule a free in-home assessment with one of our knowledgeable case managers.
About Visiting Angels Newton/Canton
Visiting Angels Newton/Canton MA is an award-winning home care agency that has been providing high-caliber at-home living assistance to seniors and people with disabilities for over eighteen years. Countless families have benefited from our in-home care, elder companion support, live-in and 24-hour assistance, dementia and Alzheimer's care, transitional aid, and respite care services in Wellesley, Boston's (Upper) Back Bay, Brookline, Canton, Dedham, Hyde Park, Jamaica Plain, Natick, Needham, Newton, Norwood, Roslindale, Stoughton, Watertown, Westwood, and West Roxbury, and neighboring communities in Massachusetts. The non-medical assistance Visiting Angels Newton/Canton provides can significantly impact your loved one's happiness and quality of life.