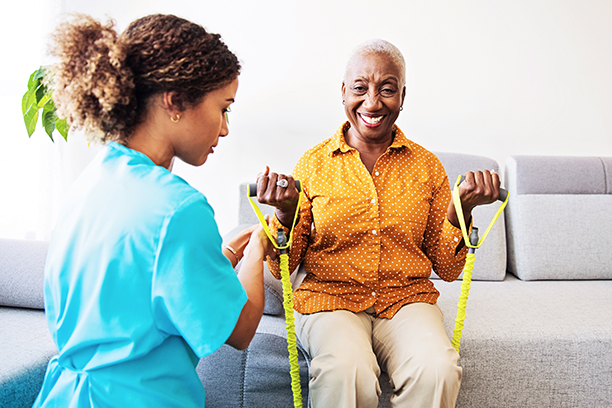 24-Hour Elderly Care in Plano, TX
Visiting Angels 24-Hour Elderly Care is Provided to Seniors in Plano, TX
If you've been thinking about going on vacation while caring for a loved one, we'd be happy to help. This summer, you can take the necessary vacations without worrying about caring for a loved one. Visiting Angels of Plano, Texas, will provide your elderly loved one with round-the-clock, 24-hour senior care so you can relax by the pool or on the beach without worrying.
Knowing that your loved ones are getting the specialist care they need while you are away may make you feel more at peace. Each of our in-home 24-hour senior caregivers has undergone comprehensive training to guarantee your safety.
Assist with daily living tasks
If you must take care of elderly relatives while working, looking after your family and home, and living far away from them, it could be challenging. You might not always be able to give your kids the constant care they need at home because their needs and expectations change throughout time. Taking a well-deserved break from your routine after the summer and school may be a relief.
Visiting Angels of Plano, Texas, offers tailored 24-hour senior care based on the needs of the individual.
We provide a variety of services, including the following:
Reminders for prescriptions
Preventing slips and falls
Even while taking a break from your career could be advantageous, Visiting Angels of Plano, Texas, understands that it might be challenging.
Schedule some time to acquire 24-hour care for the elderly.
Seniors who are happy to age in place won't need expensive nursing facilities.
If a loved one is losing their independence, get in touch with a Visiting Angels caregiver in Plano, Texas, to arrange a free in-person assessment for 24-hour senior care.
Serving Plano, Murphy, Parker, TX, and the Surrounding Area
Visiting Angels
PLANO, TX
1400 Preston Road STE 400
Plano, TX 75093
Phone: 972-665-9946
Fax: 972-665-9949