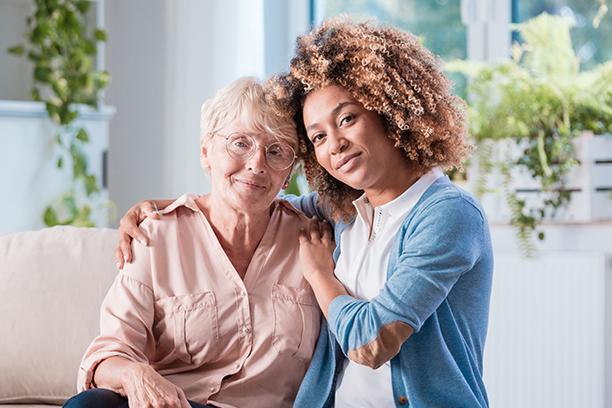 Incontinence Care at Home in Plano, TX
Incontinence care at home is available for Plano, TX, area seniors
Many seniors suffer from incontinence. Incontinence can be caused by age-related disorders, drug side effects, and chronic health conditions, which can cause health problems or exacerbate existing ones. Seniors who want to be independent should seek the help they need to manage incontinence difficulties so that they can have a healthy and pleasant life in their golden years.
We provide respectful in-home incontinence care for senior persons in Plano and the surrounding areas of Texas at Visiting Angels. Our Angels can assist your loved ones in cleaning up after an accident and monitoring their well-being, all while treating them with the respect they deserve.
Our Caregivers' Approach to Assisting Seniors with Incontinence Issues
When providing incontinence care at home, our goal is to keep humiliating times to a minimum. This incontinence care entails cleaning up incontinence incidents and noting when accidents occur so that medical practitioners can pinpoint the source of the problem.
Our caregivers will wash any soiled linens or garments if an accident occurs. If your loved one has mobility challenges, they can help them with bathing, dressing, and going to the bathroom. We want to go to work as soon as possible to reduce the risk of any health problems. Our in-home health care services are also discreet, ensuring that our clients are not embarrassed.
Our caregivers can also keep a record of your loved one's regular restroom routines, including any accidents that occur. These records can help your loved one's doctor figure out how frequently these episodes happen and figure out what's causing the incontinence. Your loved one will be able to receive the care they require to remain comfortable.
We work around your loved one's schedule, not the other way around. Our caregivers can be hired for a few hours to 24 hours per day. Your loved one will be able to get the incontinence care they require when they need it the most.
Contactour Plano, TX office to learn more about incontinence care at home with Visiting Angels. We're here to help!

Serving Plano, Murphy, Parker, TX, and the Surrounding Area
Visiting Angels
PLANO, TX
2301 Ohio Dr #135
Plano, TX 75093
Phone: 972-665-9946
Fax: 972-665-9949