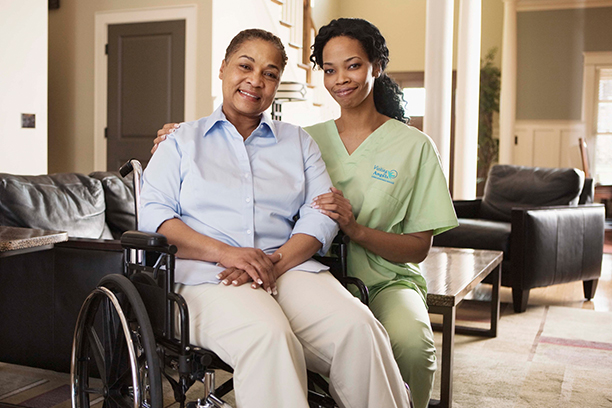 In Home Caregivers Offer Fall Prevention Strategies in Plano, TX and Surrounding Areas
Visiting Angels In Home Caregivers Offer Fall Prevention Strategies in Plano, Murphy, Parker, and Nearby Cities
A serious fall can significantly change an elderly person's quality of life. Besides causing a physical injury, falls can impact a person emotionally and socially. The fear of falling can cause older adults to decline social invitations and miss important family functions—they might avoid leaving the house altogether. Seclusion can lead to feelings of anxiety and loneliness. By examining risk factors and addressing hazards in the home, some falls can be prevented. Although, health issues and risky behavior can also play a role. With the help of Visiting Angels of Plano's in home caregivers, your loved one can avoid dangerous and costly falls.
Life-Changing Numbers
Every year, one in three older adults has a serious fall; one in five will sustain an injury such as a broken hip, fracture, concussion, or other trauma.

Twenty percent of older adults die within a year of a fall.

Those who fall once are more likely to fall again.

Over 800,000 people are hospitalized due to falls each year.

Recovery from injuries such as hip fractures can take up to a year in a long-term care facility; forty percent of those who fall are not able to go home again.

Fifty-five percent of falls occur inside the home; twenty-three percent happen outside, but near the home.
Risk Factors to Address
Falls are caused by one or more risk factors—conditions that increase a person's chance of falling.
Risk factors may be internal such as:
Physical weakness

Shuffling or limited mobility

Loss of balance

Reduced flexibility

Poor eyesight

Arthritis

Multiple medications

Dehydration
They can also be external:
Clutter throughout the home

Uneven floor surfaces

Poor lighting

Wet surfaces

Lack of grab bars in the bathroom
Identifying and addressing risk factors promptly can prevent many falls. Although, behaviors such as overuse of alcohol and standing on a chair to reach a high object can also increase the likelihood of falls; these risky behaviors can be addressed through reminders and education.
How Visiting Angels of Plano Can Help
An in home caregiver from Visiting Angels of Plano can do plenty to help combat these fall risks:
Cleaning up cluttered spaces

Assisting with bathing, dressing, and grooming

Ensuring there are no wet surfaces in places like the bathroom or kitchen

Turning on the lights

Providing mobility and transferring assistance

Giving hydration and medication reminders

Recommending where grab bars can be installed

Participating in exercises to help increase strength and stability

Encouraging clients to use canes or walkers

Putting frequently used items in easy-access places
Our in home caregivers are happy to educate older adults and their families about fall prevention tactics to maintain their health and well-being. To learn more, download your FREE Safe and Steady Fall Prevention Resource Guide.
Schedule Your Free, In-Home Consultation and Fall Prevention Assessment
Contact Visiting Angels of Plano today at 972-665-9946 or fill out our intake form here to get started with one of our in home caregivers. Our staff will be happy to set up a free, in-home consultation that comes with a complimentary fall prevention assessment of your loved one's home.
Serving Plano, Murphy, Parker, TX, and the Surrounding Area
Visiting Angels
PLANO, TX
1400 Preston Road STE 400
Plano, TX 75093
Phone: 972-665-9946
Fax: 972-665-9949