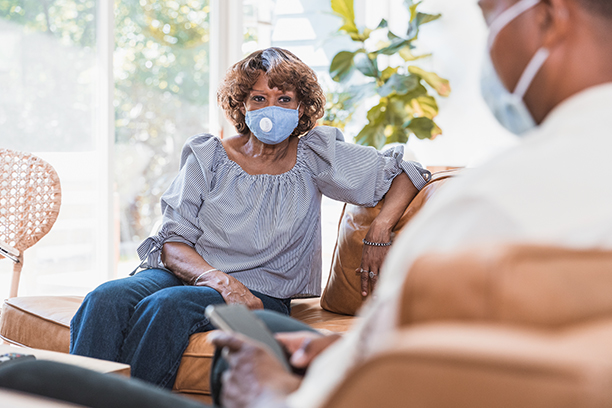 Long Distance Elder Care in Greater Plano, TX
Visiting Angels Connects Families Through Long Distance Elder Care Services in Plano, Murphy, Parker, and Nearby Areas
In today's times, it is not uncommon for families to end up moving away from one another. It can be for personal reasons, work-related opportunities, or even just a passion for travel and exploration. However, many seniors who live on their own begin to struggle to age in place without the help of their loved ones. It can be difficult for seniors and family members to be hundreds of miles away, especially without any direct contact to provide elder care and make sure they receive all the help they need.
At Visiting Angels of Plano, we understand the needs of your loved ones are unique. That is why we work directly with families to help build a personalized elder care plan tailor-fit around the needs of your loved one. These plans are also highly custom and easy to adjust as the condition of your loved one changes over time.
Staying Connected
At Visiting Angels of Plano, we strive to help keep families connected, no matter how far away they are. We work with seniors to help them use essential video conferencing applications such as zoom, facetime, and Facebook so that they can stay in touch directly with their family members.
Our caregivers are also available to family members and can provide intermittent updates and status reports as well so you can stay up to date on the condition of your loved one no matter where you are.
Why Choose Us?
Visiting Angels of Plano provides both physical and emotional elder care for your loved ones so that they can remain at home for as long as they wish. Our caregivers can assist with a variety of physical needs such as dressing, bathing, or running errands outside the house. Caregivers can also provide transportation to seniors to go to the doctor's office, grocery store or a fun local activity as well.
Our compassionate caregivers go above and beyond to help provide emotional support to seniors through meaningful conversation and companionship. It can be as simple as sharing stories over a walk around the block or a game of cards but can make a huge difference in the mental health of your loved ones.
Visiting Angels of Plano is a licensed, bonded, and insured senior home care agency. We require all our caregivers to pass background, criminal history, and drug checks before being assigned to a client. All caregivers are employed by our home care agency and we manage all tax and insurance obligations for you.
Schedule Your FREE, In-Home Assessment Today
If you think that you or a loved one could benefit from our long distance elder care services do not hesitate to reach out today! Schedule your free, in-home assessment today by contacting Visiting Angels of Plano at 972-846-8417.
Serving Plano, Murphy, Parker, TX, and the Surrounding Area
Visiting Angels in Plano, TX
1400 Preston Road Suite 400
Plano, TX 75093
Phone: 972-846-8417