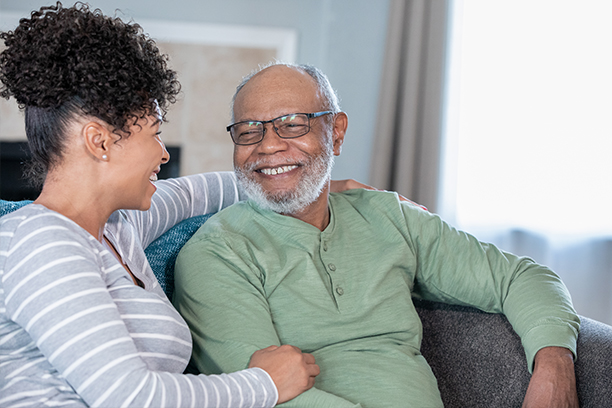 Professional Home Care for Seniors Living in the Mission San Jose District in Fremont, CA
As seniors progress through the aging process, you may notice your loved one experiencing unexpected challenges throughout the day. They may have trouble completing daily tasks on their own that they never had problems with before. If you have noticed these changes in your loved one, it may be time to consider professional assistance.
At Visiting Angels of Fremont, we are dedicated to providing top-notch home care services to seniors in the Mission San Jose district. We understand that finding a caregiver you can trust is often difficult. That is why we pride ourselves on consistently providing trustworthy, compassionate, and highly experienced caregivers to all our clients.
What Home Care Services Does Visiting Angels of Fremont Offer?
We understand at Visiting Angels of Fremont that every individual has different health requirements and preferences. When it comes to care, we know that one "size" does not fit all. Because of this, our services are completely customizable. This ensures that our services perfectly fit the needs and preferences of your loved one. All our clients are also matched with a caregiver who can provide all the services your loved one requires.
Our home care services include:
Certified Palliative Care
We Help Seniors in Mission San Jose Thrive
With so much to do in Mission San Jose, there are always opportunities for your loved one to get out of the house. Our home care aides can provide your loved one with transportation assistance as well as monitoring outside the home throughout Mission San Jose.
Mission San Jose offers a wide variety of activities that seniors can enjoy. For seniors who want to explore the history of Washington Township, they can take a trip back in time at the Washington Township Museum of Local History. This museum offers a wide range of exhibits that allow people to appreciate the wonders of the history of the Tri-City area.
For seniors who want to enjoy wonderful music performances, Music at the Mission offers many opportunities to listen to talented performers. Since 2005, Music at the Mission holds numerous concerts in Old Mission San Jose and nearby venues.
Of course, if your loved one wishes to spend time at home, our caregivers can serve as a caring and kind presence. We can engage in friendly conversation, get involved with your loved one's favorite hobbies, make them snacks throughout the day, and so much more.
Getting Started with Visiting Angels of Fremont
If you have a loved one in Mission San Jose who is having difficulty living at home, now is the time to reach out. Call us at 510-319-0326 today and ask us about our services for seniors for a free consultation. At Visiting Angels of Fremont, we are here for you.
Serving Fremont, Newark, Union City, CA and the Surrounding Area
Visiting Angels
FREMONT, CA
39159 Paseo Padre Pkwy #110
Fremont, CA 94538
Phone: 510-284-0000
Fax: 510-284-0001