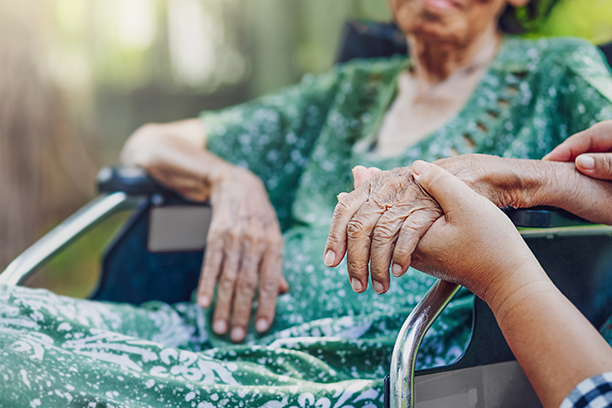 About Visiting Angels Monroe, MI Home Care Professionals
Meet Our Owner
We are your neighbors, we are local, and we are dedicated to our local communities. Visiting Angels Monroe, MI, home care services allow your loved ones to maintain the independence of their daily routines, feel safe and well cared for in familiar surroundings and avoid the emotional trauma of leaving their cherished home. We believe that you and your family should have a choice about where and how to live, as well as who will provide your care.
Character Matters in Our Caregivers
We know that it isn't easy to make the decision to invite a caregiver into your home to provide in-home senior care for your loved one. We would not send anyone into your home that we would not have in our own home. That's why our personalized service system is the best in Monroe, MI home care for seniors and designed to maximize your peace of mind. You interview and select your caregiver to assure personality compatibility and peace of mind. At Visiting Angels, character counts in our home health care aides.
Our Background Screening System
The background screening system we use is the best in the business. We recruit experienced caregivers who are seasoned in attending to the needs of care recipients. We will only refer a caregiver to you who has the necessary experience to fulfill your individual needs. Most importantly, all of our caregivers provide references to us from sources we can trust (other senior care agencies, hospitals, nursing facilities, churches, hospices, assisted living communities etc.). We also emphasize the intangible traits of the caregiver (such as a caring personality) which will mean so much in your day to day experience in working with them.
Many of our caregivers have worked with us for years servicing our clients and are certified nurse's assistants and Professional Caregivers with years of experience in the senior care industry.
You Are In Charge – We're On Your Schedule
Call Visiting Angels Monroe, MI, home care experts today for more information on how can we can help care for your senior loved one.
Visiting Angels provides in-home care for seniors in Monroe, Grosse Ile, Flat Rock, Carleton, Rockwood, South Rockwood, Newport, Dundee, Ida, Lambertville, Temperance, Erie, LaSalle, Luna Pier, Maybee and Willis, MI, as well as Point Place and Toledo, OH.
Serving Monroe County Michigan, including Temperance, Grosse Ile, Flat Rock, and Toledo, OH
Visiting Angels
MONROE, MI
15649 S. Telegraph Rd
Monroe, MI 48161
Phone: 734-344-7331