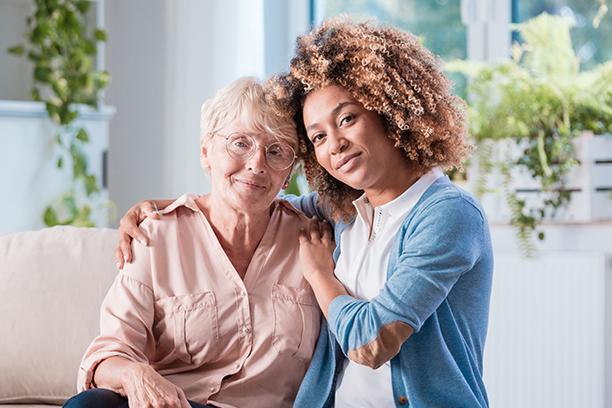 In-Home Care Services in Petersburg, MI
Our home care services provide the support seniors in Petersburg, MI need to live out their golden years safely at home
At Visiting Angels, our mission is to enable aging adults to boost their quality of life at home by helping them get the high-quality care and assistance they need to maintain their independent lifestyle for longer. If your loved one lives in Petersburg, MI and wishes to remain in their own home, we can help them do just that.
We provide a wide array of assistive in-home care services and help with a plethora of daily activities such as housekeeping, meal preparation, medication reminders, accompaniment to appointments, errands, shopping and more. Whether your loved one needs help getting dressed or getting to and from the Summerfield-Petersburg Library, you can have peace of mind knowing your loved one is getting the care they need with Visiting Angels.
Home Care Options Available in Petersburg
In Petersburg, MI, our personalized senior care programs include:
Palliative Care – With palliative care, our certified caregivers aim to improve the overall well-being of all those placed in our care, regardless of factors such as medical condition, age, or life expectancy.
Ready-Set-Go Home – When seniors are about to be discharged from a hospital or rehabilitation facility, our program is here to ease the transition. Our caregivers can provide ample care and support to help your loved one minimize the risk of readmission and successfully recover at home.
Social Care – Older adults can significantly boost their social wellness with this program. Our caregivers can show your loved one how to use computers, smartphones, and the internet to stay connected and engaged. Your Mom or Dad can learn how to text, make video calls, and stay active on popular social media platforms to keep in touch with family and friends, find entertainment, and more.
Dementia Care – We provide a strong support system to families whose older adults with dementia continue to live independently at home. Our caregivers provide compassionate in-home care tailored to address the specific symptoms of those we serve and assist with a number of daily routines. With our help, your Mom or Dad can continue living safely and comfortably at home for longer, despite their debilitating condition.
Alzheimer's Care – Seniors afflicted with Alzheimer's disease, which is the most common type of dementia, receive high levels of care from dedicated professionals so that they can continue to live safely at home in their preferred routine instead of relocating to an assisted living facility or a nursing home.
End of Life Care – Our loving caregivers provide compassionate end of life care to those diagnosed with a limited life expectancy. Besides making efforts to minimize discomfort and providing terminally ill seniors with the highest level of care possible, our trained caregivers are there to offer respite and support to family members too.
Fall Prevention – While fall-related injuries may be the main reason why most seniors lose their independence, falls are entirely preventable. Our fall prevention program enables aging adults to boost mobility, minimize tripping and fall hazards, and improve overall safety in their surroundings.
Contact Us to Learn More
Call our Monroe office today to learn more about our customized in-home care services and how we can help your loved one in Petersburg, MI. Make sure to ask for your free in-home consultation where we can discuss your needs in detail. Visiting Angels is here for you!
Serving Monroe County Michigan, including Temperance, Grosse Ile, Flat Rock, and Toledo, OH
Visiting Angels
MONROE, MI
15649 S. Telegraph Rd
Monroe, MI 48161
Phone: 734-344-7331