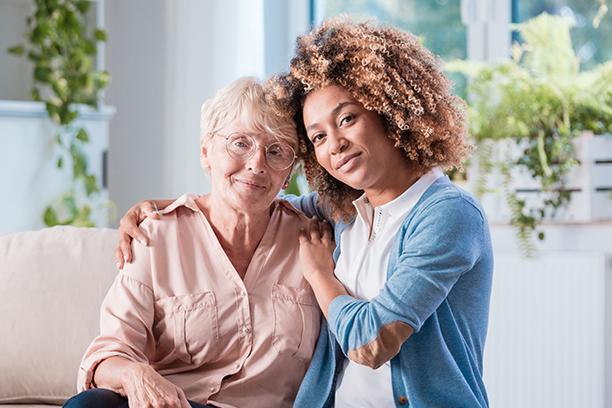 How Elderly Home Care Services from Visiting Angels Helps Seniors in Monroe, MI Return Home from the Hospital
Through the Ready – Set – Go Home program, caregivers from Visiting Angels help seniors avoid hospital re-admissions through quality elderly home care services in Monroe, Temperance, Grosse Ile, and surrounding areas
If your loved one has recently spent quite a bit of time at the hospital or if they are coming back home following a stay in a rehabilitation facility, you are probably looking for ways to help them transition back as successfully as possible.
At Visiting Angels Monroe, our Ready-Set-Go Home program was designed as a transitional care program. It helps older adults transition back home successfully, avoiding hospital re-admissions and giving you peace of mind that your loved one is in good hands. If you ask us, that is exactly what quality in-home senior care is all about!
Our Three-Prong Approach to Recovery Care
The fact is that the vast majority of re-hospitalizations can be prevented if a senior follows doctors' orders.
At the Hospital
Our three-prong approach starts at the hospital, where we visit your loved one and work with their doctors to ensure we are on top of all demands. Caregivers will have a clear understanding of post-op instructions, including any dietary restrictions.
In the Home

When your loved one is discharged, we will work with them in the comfort of their home. Caregivers can assist with transfers and mobility, personal care such as bathing or getting dressed, meal preparation, and medication reminders.
From Our Office
At the same time, we include our office staff to ensure the transition is as smooth as possible. Your family can contact us directly at any time with questions or for updates on your loved one's well-being.
How Professional Elderly Home Care Services Can Help Your Loved One Recover at Home
Did you know that as many as 20 percent of older adults who are discharged from the hospital eventually end right back up there within 30 days of leaving? The fact is that older adults do need a lot of assistance following a hospital visit, but they may choose not to ask for it.
There can be a lot of shame associated with advanced age and many of us do not like to admit that we may need a bit of help every now and then. For seniors, it is absolutely paramount that they get the help they need and you can help.
Speak with your loved one about how they are doing and insist on professional elderly home care services. Before starting the conversation, it is good to be armed with as much information as possible, so your loved one can feel assured in this being the best way going forward.
The fact is that, here at Visiting Angels Monroe, we are absolutely committed to helping your senior parent avoid hospital re-admissions as part of our Ready-Set-Go Home program. As part of our program, designed with the particular needs of older adults in mind, our professional caregivers will make sure you parent is getting the care they need. During this transition, we will be there every step of the way for your parent.
Recovery care at home can help adults of all ages - not just seniors! After surgery, illness, or treatments such as chemotherapy or dialysis, it is common to need some assistance at home. Visiting Angels is here to help!
To find out more about elderly home care services, please call our Monroe, MI office today.
Serving Monroe County Michigan, including Temperance, Grosse Ile, Flat Rock, and Toledo, OH
Visiting Angels
MONROE, MI
15649 S. Telegraph Rd
Monroe, MI 48161
Phone: 734-344-7331