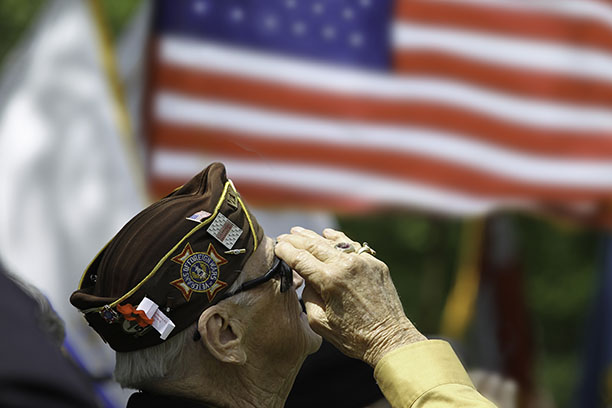 Visiting Angels Monroe, a Veteran Owned & Operated Home Care Agency
Our office in Monroe, MI is owned and operated by William Bruck, a U.S. Army Veteran
Visiting Angels Monroe is a Local Veteran owned homecare provider contracted with the VA to provider contracted with the VA to provide Home Health Aide (HHA) & Respite Visits as a benefit to Veterans for their service. Please note that we also provide homecare for Non-Veterans, but our care team is highly experienced in working with Veterans and their families to take advantage of their deserved benefits.
Click Here to download our free brochure.
Home Health Aide Visits & Respite
HHA visits are designed to help a Veteran live independently in their own home, by assisting with everyday needs called Activities of Daily Living (ADLs). Respite visits are provided to relieve the primary caregiver, often a spouse, sibling, adult child, or other family member. Both HHA and Respite visits are vital to the overall plan of care.
Since HHA & Respite services are part of the VHA Standard Medical Benefits Package, enrolled Veterans are eligible, if they meet the clinical need for the service, regardless of the Veteran's age or nature of disability.
If approved, you may receive help with:
Personal needs - getting dressed, bathing, and dementia care
Medication reminders and assistance with incontinence needs
Running errands and getting to appointments
Cooking meals, light housekeeping, and laundry
Added companionship and ambulation needs
The disability does not have to be service-related. Visits for HHA & Respite assistance are billed directly to the VA - not the Veteran!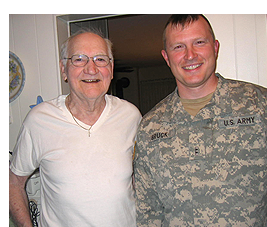 "I am a member of the Iraq and Afghanistan Veterans of America (IAVA) as well as the VFW. I know veterans and our desire is to see that their needs are met. I understand the difficulty in dealing with the Veteran's Administration and will assist you and your loved ones to work through all the necessary procedures to ensure all options are available to you."
William Bruck was born in Monroe, MI and joined the Army in 1992 as an Intelligence Analyst. He has remained in the military for the past 24 years. He has been a member of the Army Reserve since 1998, and was in Cairo, Egypt when 9/11/2001 occurred.
Awarded two Bronze Star Medals - (2010 & 2015)
Awarded the Army Commendation Medal & the Army Achievement Medal - 5 times each
Has both the Iraqi and Afghanistan Campaign ribbons with 2 and 1 stars respectively; earned the Combat Action Badge (2004)
Remains in the Army Reserve and holds the rank of Chief Warrant Officer 2 (CW3)
William is proud of his Military service, and strives to help Veterans in any way. He is a member of the DAV, VFW, MVTF, Monroe Rotary, MAC, local Church, and many other organizations and, as a Veteran, speaks on behalf of Veterans whenever possible.
Veterans Links
Serving Monroe County Michigan, including Temperance, Grosse Ile, Flat Rock, and Toledo, OH
Visiting Angels
MONROE, MI
15649 S. Telegraph Rd
Monroe, MI 48161
Phone: 734-344-7331