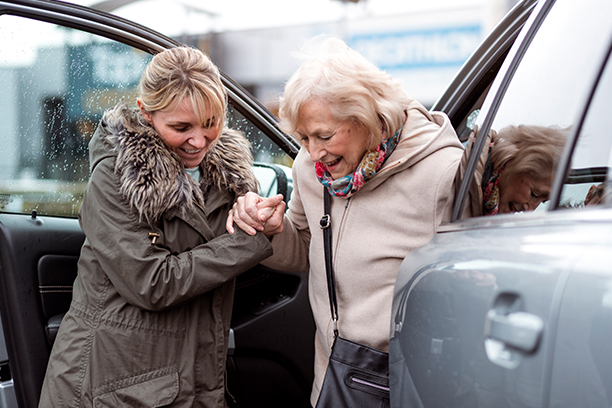 Personalized In-Home Care for Seniors in Grosse Ile, MI
Visiting Angels created custom home care solutions for seniors in Grosse Ile, MI
At Visiting Angels, we connect seniors in need of professional care at home in Grosse Ile, MI with expert caregivers with years of experience. Our locally owned office offers fully personalized care plans, developed in accordance with each client's requirements and requests, which may contain services such as assistance with personal hygiene, mobility assistance, meal preparation, medication reminders, light housekeeping, running errands, transportation and much more.
Our care providers visit clients based on their schedules, so you can opt for part-time, full-time or even 24-hour care, depending on what you feel is best for your loved one.
Home Care Options in Grosse Ile
In case your loved one needs specialized care, Visiting Angels can accommodate their needs as well. In Grosse Ile, MI, we offer the following advanced care options:
Personal Care – Our caregivers can help your loved one with tasks that have become too difficult to do on their own due to age-related issues. This can include meal prep, light housekeeping, assistance with personal hygiene, medication reminders, transportation to the Water's Edge Community Pool Complex to go swimming and more.
Companion Care – Our caregivers are available to provide meaningful companionship and conversation for our clients. We know that seniors who live independently tend to feel lonely and isolated, so we'll make sure to fulfill your loved one's needs for social interaction.
Palliative Care – While it does have similarities with hospice care, our palliative care program provides comfort and relief to all seniors, not just those with terminal conditions. With this care plan, we elevate life quality and bring back joy to older adults with chronic conditions and mobility or pain issues.
Ready-Set-Go Home – This in-home care program was developed to help seniors after hospitalization. Our caregivers boost recovery and make sure seniors are following doctors' orders to prevent hospital readmission.
Social Care – Seniors need to be socially active to be happy in their golden years. With this program, your loved one can learn how to use the computer and other modern technologies to stay in touch with family and friends.
Dementia Care – We offer specialized home care options for seniors diagnosed with dementia, enabling them to age at home for longer. We make sure to boost their home safety as well.
Alzheimer's Care – This program is similar to dementia care, but it only caters for older adults with Alzheimer's disease, the most common type of dementia (up to 80 percent of all dementia diagnosis are Alzheimer's).
End of Life Care – With our help and support, seniors can remain at home as they reach the end of life transition. We do everything we possibly can to make this difficult period a little less difficult for the whole family.
Fall Prevention – Our experts do not just educate seniors and families on fall prevention, they propose home modifications that boost safety and encourage seniors to remain physically active to increase their balance and coordination.
Contact Us to Learn More
Call our Monroe, MI office today to talk to one of our care coordinators and learn more about how our in-home care services can help your loved one!
Serving Monroe County Michigan, including Temperance, Grosse Ile, Flat Rock, and Toledo, OH
Visiting Angels
MONROE, MI
15649 S. Telegraph Rd
Monroe, MI 48161
Phone: 734-344-7331