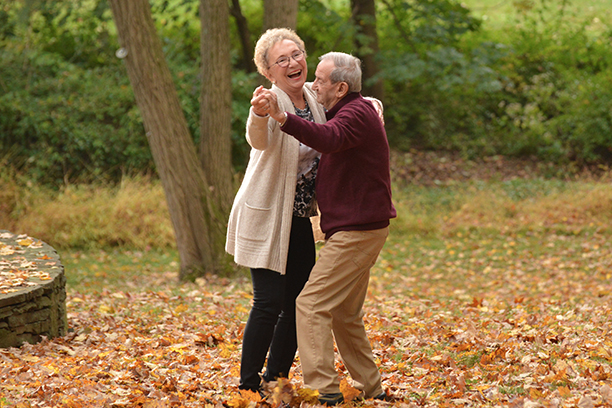 Quality Home Health Care from Visiting Angels Monroe
At Visiting Angels, we can help you arrange quality home health care services for your senior loved one, even if you don't live near Monroe, Grosse Ile, Rockwood, Temperance or the surrounding areas in Michigan
Many family members decide to become primary caregivers when their loved ones need assistance with everyday tasks. However, caring for a loved one can be difficult when you live far away due to your career, family or other obligations. Your loved one might not want to relocate in fear of losing the home they've lived in for so long, but you may not be in a position to move closer to them. What should you do when your parent lives far away?
At Visiting Angels, we've provided quality home health care services for seniors in Monroe, Temperance, Flat Rock, Newport, Rockwood, Grosse Ille and surrounding communities in Michigan. Since we understand the challenges of long-distance caregiving, our in-home senior care services are designed to provide older adults with the support they need to age in place, while keeping their loved ones in the loop every step of the way.
How We Can Help You Arrange Quality Home Health Care Services for Your Loved One
A lot of Americans live far away from their close family members. Sometimes adult children move to other cities in order to go to college, pursue their career or because of other personal circumstances. On the other hand, many seniors want to spend their retirement in the warmer climates, which is why they move to other states where they can spend their golden years as they wish.
When it comes to home care, even if you live miles away from your parent we will help you overcome that distance. With Visiting Angels, you will be able to coordinate care for your loved one and ensure they lead a happy, active and fulfilled life.
Here's how we can help:
When you call our local office, we will help you get in touch with our Visiting Angels office in Monroe.
Our representatives will give you all the information you need about our quality home health care options, answer any of the questions you might have and offer recommendations for the next step.
With our help, you will be able to coordinate a care consultation for your parent. In case you live far away we will visit your loved one and conduct a one-on-one in-home consultation with them, as well as discuss all the care details with you over the phone.
We will match your senior with a caregiver who has the skills and experience to provide the level of care your loved one needs.
When we begin providing our senior care services, we will keep you up to date on your loved one's physical, mental, and emotional well-being and notify you as soon as we notice some kind of changes regarding their health.
Safety and well-being of our clients is our top priority, which is why we often perform regular drop-in visits and check-in calls. All our offices have an after-hours line so that family members can easily get in touch with us in case of an emergency.
Contact Us to Get Started
If you want to learn more about our quality home health care solutions, don't hesitate to contact our local office in Monroe, MI.
Serving Monroe County Michigan, including Temperance, Grosse Ile, Flat Rock, and Toledo, OH
Visiting Angels
MONROE, MI
15649 S. Telegraph Rd
Monroe, MI 48161
Phone: 734-344-7331