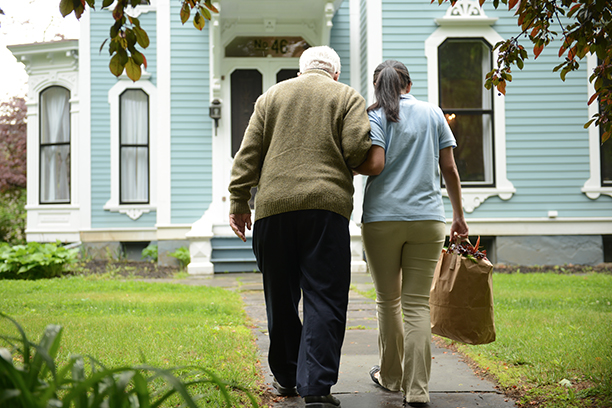 Become an In-Home Caregiver with Visiting Angels Monroe
Wanted - In-home Caregivers with Character!
At Visiting Angels Monroe, we only hire Professional In-Home Caregivers.
We hire CNA, PCA's, CCA's and PC's (Professional Caregivers). We hire individuals who have the ability to provide a loving and caring disposition to those who need care. We are in the business of Caring for others - Are you a Professional looking to work with a different kind of senior care company?
Caregiving is not just a job, it's a passion, a drive in a professional environment. We seek to hire the best professional in-home caregivers who will care for others loved ones.
We do not work with independent contractors. All of our staff are employees who can share the pride for caring for those in need.
We conduct extensive background checks on all potential Caregivers – And We pay for it!
We require a TB annual screen – And We pay for that as well.
We bond and insure our Caregivers and we carry Comprehensive insurance to protect You and Visiting Angels.
We offer competitive wages and flexible schedules. Visiting Angels understands we all have a life.
We offer longevity bonuses, and increased rates of pay based on yearly assessments
Looking For a Caring Career?
Getting Started:
To apply online, Click Here for our application.
After an application is submitted, we require two separate interviews. We also require references that ensure You are the best. Visiting Angels is an equal opportunity employer and treat all applicants equally. Our policy . . . To treat Everyone with the respect and dignity they deserve.
At Visiting Angels Monroe . . . We're all family.
Visiting Angels is the most well-known private duty living assistance service provider in the county, because it strives to be the best Local provider everywhere. My family has been located in Monroe County since immigrating in the early 1900's. I live here, my family lives here and we are part of the community. Our community.
If you are interested in a Caring Career with Visiting Angels, we look forward to hearing from you. Together we can make a difference in Monroe County, MI and Toledo, OH.
Serving Monroe County Michigan, including Temperance, Grosse Ile, Flat Rock, and Toledo, OH
Visiting Angels
MONROE, MI
15649 S. Telegraph Rd
Monroe, MI 48161
Phone: 734-344-7331