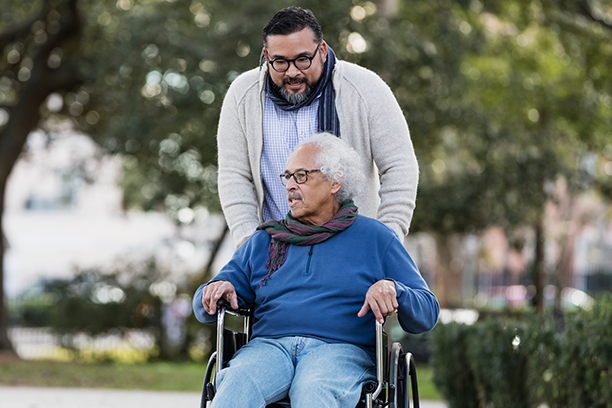 Post-Surgery Home Health Care Options for Seniors in Monroe, MI and Surrounding Areas
Our home health care options help seniors in Monroe, Rockwood, Grosse Ile, Temperance and surrounding areas in Michigan safely recover from surgery at home
When they reach their senior years, many adults find themselves in need of some kind of orthopedic surgery. While most of them go home after being discharged from a hospital to recover in a comfortable environment, seniors who had joint surgery often require help with everyday tasks during this period.
If your loved one is in this type of situation, there is no need to worry. With post-surgery in-home care from Visiting Angels Monroe, they will receive much-needed assistance and be able to recover safely and comfortably at home.
How Our In-Home Comfort Care Services Help Seniors in Monroe and Surrounding Areas Recover
Rest assured that at Visiting Angels Monroe, we will do everything in our power to ensure your parent's quick recovery. Before we start providing care, we will talk to you and your loved one, learn about their medical history, care needs, recovery process and limitations, and create a care plan that is tailored to their current situation. With Visiting Angels Monroe, you can be at ease knowing that your parent is receiving the level of care they need when they need it.
At Visiting Angels Monroe, we provide a wide variety of home health care services, and our caregivers are trained to provide assistance with numerous daily tasks, such as:
Meal Preparation: While your parent is recovering after surgery, they need to receive right nutritional values on a daily basis. Our caregivers can go grocery shopping and prepare delicious and healthy meals according to doctor's orders.
Mobility Assistance: After their surgery, your parent will be fragile and prone to falls. As a part of our home health care, we can provide mobility assistance and help them move safely around their home so their joint can properly recover.
Bathing and Grooming Assistance: We understand how maintaining personal hygiene can be important for one's well-being. This is why we provide assistance with bathing, grooming, toileting and other personal tasks.
Housekeeping: While recovering from surgery, most seniors need help with housekeeping tasks. We are here to assist them with vacuuming, dusting, laundry, and other chores.
Medication Reminders: We will keep an eye on your loved one and make sure they are taking their medication as prescribed.
Whether your parent needs assistance during their post-surgery recovery or you are simply interested in our home health care services, please contact our office in Monroe, MI, today.
Serving Monroe County Michigan, including Temperance, Grosse Ile, Flat Rock, and Toledo, OH
Visiting Angels
MONROE, MI
15649 S. Telegraph Rd
Monroe, MI 48161
Phone: 734-344-7331