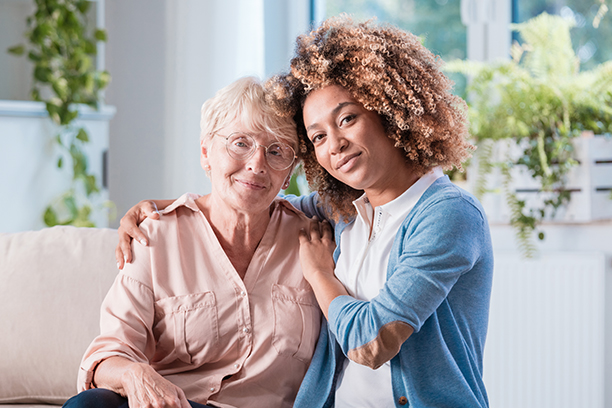 Visiting Angels' At Home Care Services in and Nearby Cleveland, GA
Visiting Angels' At Home Care Services in Cleveland Can Answer All of Your Alzheimer's Questions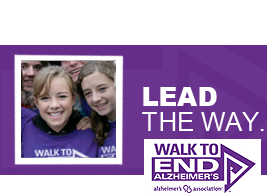 Have you or a loved one been recently diagnosed with Alzheimer's disease? You're likely looking for some answers about this condition. Compiled by our at home care service professionals at Visiting Angels of Cleveland, our FAQs will be able to answer any of your questions.
What is Alzheimer's disease?
A degenerative and progressive brain disorder, Alzheimer's, is characterized by the following three things: behavioral changes, cognitive decline, and memory loss. Over time, symptoms worsen. At present, there are roughly 5.5 million Americans living with Alzheimer's disease, most of whom are over 65 years of age. With an average lifespan of 4-8 years post-diagnosis, Alzheimer's is indeed a terminal condition.
What is the difference between Alzheimer's and dementia?
Dementia is, typically, an umbrella term that is used to cover brain disorders that are characterized by memory loss. While not everyone who has dementia lives with Alzheimer's, everyone who has Alzheimer's disease does, in fact, have dementia. Presently, Alzheimer's accounts for somewhere between 60-80% of dementia cases in America.
What are the risk factors for Alzheimer's?
Alzheimer's does, indeed, have several risk factors. Researchers have identified a number of them, while scientists still work to find a cure. The following are the biggest risk factors for Alzheimer's:
Genetics. Individuals with a family history of Alzheimer's disease are at a higher risk of developing Alzheimer's themselves.
Advanced Age. In most cases, symptoms of Alzheimer's disease begin after the age of 65.
Heart Health. Those with poor cardiovascular health are at risk of developing Alzheimer's disease. People with a history of cardiac arrest, stroke, hypertension, diabetes, and high cholesterol will be at higher risk of developing this condition.
What are the symptoms of Alzheimer's?
While there is a wide range of symptoms, Alzheimer's symptoms are mostly expressed through a person's behaviors, thought patterns, and speech.
The following are the most prominent symptoms of Alzheimer's:
Acts more irrationally and is more irritable, or more depressed than usual
Mixes up the names and identities of people
Becomes disoriented about the current time or place
Loses items or becomes lost more frequently
Mixes up words or forgets them altogether
Uncommon struggles with day-to-day activities
Short and long-term memory loss

Trouble solving simple problems
How does Alzheimer's disease progress?
Currently, researchers believe that Alzheimer's sets in early on, many years before people begin showing symptoms of the condition. In the beginning, symptoms are mild and have minimal impact of an individual's well-being. As the condition progresses, however, symptoms can turn from mild to moderate to severe relatively quickly. In the end stages, an individual can lose the ability to speak, perform basic activities, understand speech, as well as their short- and long-term memory.
Does Alzheimer's disease have a cure?
At the moment, there is no cure and the condition is irreversible. While scientists continue to search for a cure, there are many modern treatments and options that can prevent Alzheimer's, delay its initial symptoms, or slow its progress.
What are my loved one's options for Alzheimer's care?
People tend to require living assistance as the disease progresses, to ensure that their safety, well-being, and quality of health is not compromised. In mid-to-later stages of Alzheimer's, individuals usually need specialized at home care services from Visiting Angels of Cleveland.
Typically, there are two options for Alzheimer's care. The first, you can move your loved one into a nursing home facility, though this plan tends to create more anxiety and trauma than alleviate the need for assistance. In essence, this road is considered to be the last resort. The second option is specialized care services, such as the ones offered by Visiting Angels of Cleveland. As you can imagine, this alternative is less stressful and ensures the highest level of care in a comforting and familiar environment.
What is Alzheimer's care?
With Alzheimer's care, you get a specialized type of care that is uniquely designed to help individuals with Alzheimer's age in place in the safety of their own home.
Distinct from traditional home care, specialized Alzheimer's at home care services are fully personalized to care for a person with these particular challenges. As well, our programs also take into account the care recipient's individual health care needs. In the comfort of their own house, the care recipient gets the care they need on-site, along with several other housekeeping and meal preparation options, should they require them. Provided by skilled, experienced aides with Alzheimer's certifications and training, your loved one will be in good hands.
Call us today at (706) 200-1773 to learn more about our at home care services in Cleveland and the surrounding areas or to request a free consultation.
Serving Cleveland, Toccoa, Clarkesville, Clayton, Cornelia, Demorest, GA, and Surrounding Areas
Visiting Angels
CLEVELAND, GA
24 W Jarrard St
Cleveland, GA 30528
Phone: 706-200-1773