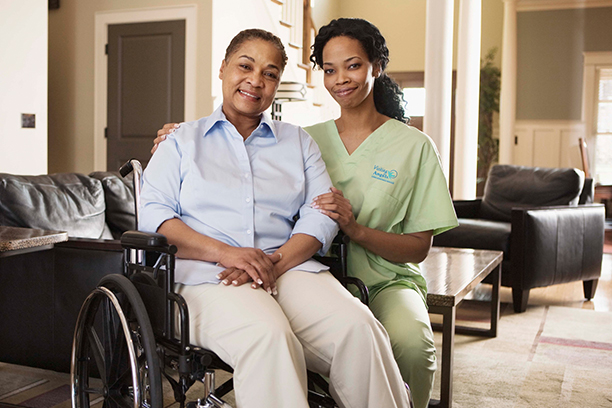 Living Wills and Legal Help for Senior Home Health Care in Cleveland, GA and the Surrounding Area
Senior Home Health Care for the Greater Cleveland Area
Visiting Angels of Cleveland knows how important it is to plan for senior home health care. One of the most important resources for seniors and their families is the document Five Wishes - which allows seniors to plan for their future senior home health care before it is taken out of their hands.
Five Wishes lets your family and doctors know:
Who you want to make health care decisions for you when you can't make them.
The kind of medical treatment you want or don't want.
How comfortable you want to be.
How you want people to treat you.
What you want your loved ones to know.
More than 18 million copies of Five Wishes are in circulation across the nation. Five Wishes meets the legal requirements in 42 states and is useful in all 50. Five Wishes has become America's most popular living will because it is written in everyday language and helps start and structure important conversations about care in times of serious illness.
Five Wishes Online was introduced in 2011, allowing people to complete Five Wishes on screen and print out a personalized document immediately. With assistance from the United Health Foundation, Five Wishes is now available in 26 languages.
Call us at (706) 200-1773 or email us today for a free in-home consultation with one of our experienced team members. Evening and weekend appointments available. 706.219.1415
Visiting Angels in Cleveland, GA provides in-home care, senior home health care, elderly care, Dementia care, Alzheimer's care and more to Clermont, Murrayville, Cornelia, Mount Airy, Baldwin, Demorest, Clarkesville, Mossy Creek, Cleveland, Fairview, Stovall Mill, Harvest, Pardue Mill, Shorts Mill, Dicks Hiss, Yonah, Helen, Sautee-Nacoochee, Turnerville, Tallulah, Falls, Wiley, Tiger, Batesville, Suches, Margret, Jones Creek, Bunker Hill, Hood, Choestoe, Town Creek, Owltown, Blairsville, Notalee Orchards, Bethlehem, Ivy Log, Young Harris, Jacksonville, Townsend Mill, Hiawassee, Macedonia, Titus, Rabun Gap, Sky Valley and Clayton, GA.
Serving Cleveland, Toccoa, Clarkesville, Clayton, Cornelia, Demorest, GA, and Surrounding Areas
Visiting Angels
CLEVELAND, GA
24 W Jarrard St
Cleveland, GA 30528
Phone: 706-200-1773