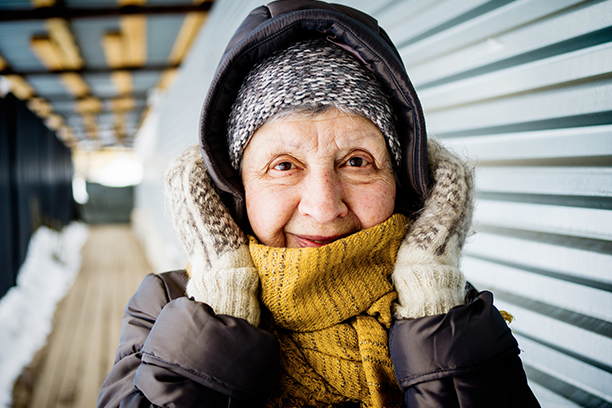 What Are Your Assisted Home Care Needs in Cleveland, GA and the Surrounding Areas?
How Much Assisted Home Care Does Your Loved One in Cleveland need?
This list of needs will help you to determine what level of care your loved one in Cleveland or the surrounding area requires. We suggest you print this page and identify the areas of concern for your loved one.
Call Us Today for a No Obligation In-Home Assessment!
Instrumental Activities of Daily Living (IADLs):
Using the telephone
Shopping for groceries
Transportation
Paying bills
Doing laundry
Doing light housework
Preparing meals
Care of pets in the home
General maintenance of home
Maintenance of yard
Activities of Daily Living (ADLs):
Bathing
Dressing
Grooming
Toileting
Eating meals
Getting in and out of bed
Getting in and out of a chair
Walking
Remembering to take medication
Physical Conditions and Functional Status
How do the following affect the person's ability to function?
Hearing
Vision
Perception
Orientation
Thinking
Memory
Decision making / good judgment
Physical dexterity
Balance
Strength
Energy level
Bladder control
Bowel control
Arthritis
High blood pressure
Heart disease
Diabetes
Alzheimer's
Dementia
Depression
Anger
Grief
Environmental Safety:
Safety of neighborhood
Convenience of location
Friends or relatives living nearby
Condition of home: exterior (roof, siding, windows)
Condition of home: interior (floors, appliances)
Home looks cared for
Smoke alarms installed and tested
Hallways clear of clutter and wires
Stairs free of obstacles and clutter
Stairs well-lit
Handrails on both sides of stairs
Stairs have non-skid surface
No loose rugs on floors
Clear path to couch and chairs
Couch and chairs easy to use
Low tables removed
Bed easy to get in and out of
Light switches easy to reach
Entries and walkways well-lit
Reading areas well-lit
No glare from windows
Nightlights in rooms and hallways
In the kitchen:
Proper storage of kitchen items
Outlets are grounded (older homes often need this)
Most used items are easily accessible
Non-skid surface in front of sink
No objects are over the stove
Fire extinguisher is tested and easily accessible
Well-lit
In the bathroom:
Grab bars by toilet
Grab bars by tub and shower
Grab bars are properly installed/attached to studs
Non-skid strips in tub and shower
Hand-held shower head
Tub and shower not cluttered with products
Non-skid surface on floor
Outlets are grounded
Hairdryers/electric items not close to tub or shower
Call Us Today for a No Obligation In-Home Assessment at (706) 200-1773.
Serving Cleveland, Toccoa, Clarkesville, Clayton, Cornelia, Demorest, GA, and Surrounding Areas
Visiting Angels
CLEVELAND, GA
24 W Jarrard St
Cleveland, GA 30528
Phone: 706-200-1773