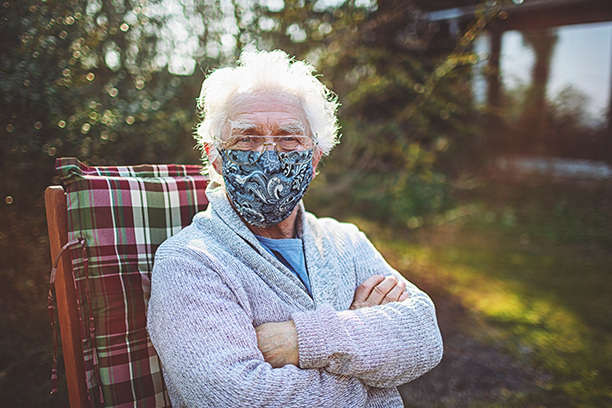 The Ten Warning Signs That Means Your Loved One Needs a Home Health Aid in Cleveland, GA or the Surrounding Area
When Does a Senior Need a Home Health Aid from Visiting Angels of Cleveland?
As people start to age into their golden years it can become difficult for them to perform everyday tasks easily and independently. But how are you supposed to know when your loved one no longer can care for themselves safely on their own? To help figure out when the best time your senior may need a home health aide around their home, be sure to look our for these ten warning sings:
They pose a threat to their own well-being

They are undergoing rehabilitation
They are no longer be satisfied with your care-giving efforts
They are experiencing lapses in memory
They have physical limitations
They can no longer prepare their own meals
They can no longer make it through the night unattended
They can no longer maintain their lifestyle independently

They feel that they are burden on other family members and friends

Contact Visiting Angels of Cleveland today to learn how our home health aids can provide service to keep your elderly loved one safe and independent in their own home. Our goal is to allow seniors to live their lives to fullest as they enjoy their golden years. Our experienced and friendly care coordinator can set up a free, in-home assessment to discuss when services our home health aids can provide that would suit your elderly loved one best.
Evening and weekend appointments are available. Contact us at (706) 200-1773 to learn more about our care.

Visiting Angels in Cleveland provides in-home care, senior homecare, elderly care, Dementia care, Alzheimer's care and more to Clermont, Murrayville, Cornelia, Mount Airy,Baldwin, Demorest, Clarkesville, Mossy Creek, Cleveland, Fairview, Stovall Mill, Harvest, Pardue Mill, Shorts Mill, Dicks Hiss, Yonah, Helen, Sautee-Nacoochee, Turnerville, Tallulah,Falls, Wiley, Tiger, Batesville, Suches, Margret, Jones Creek, Bunker Hill, Hood, Choestoe, Town Creek, Owltown, Blairsville, Notalee Orchards, Bethlehem, Ivy Log, Young Harris,Jacksonville, Townsend Mill, Hiawassee, Macedonia, Titus, Rabun Gap, Sky Valley and Clayton, GA.
Serving Cleveland, Toccoa, Clarkesville, Clayton, Cornelia, Demorest, GA, and Surrounding Areas
Visiting Angels
CLEVELAND, GA
24 W Jarrard St
Cleveland, GA 30528
Phone: 706-200-1773