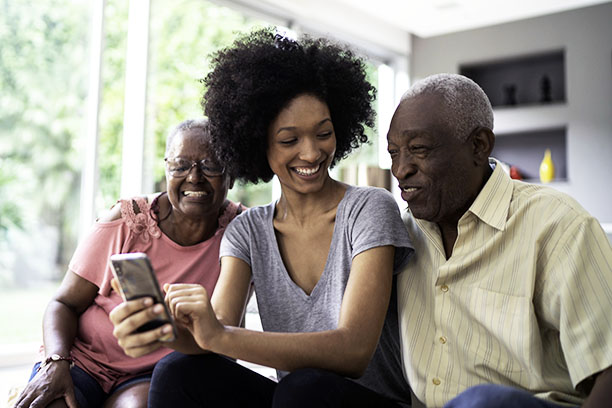 At-Home Care for Isolated Seniors in Aurora, CO and the Surrounding Area
Seniors who live alone might choose to do so in order to maintain independence, their current lifestyle, or to stay close to family, friends, or neighbors. Aging in place can sometimes mean increased social isolation, especially for seniors who experience chronic pain, reduced mobility, or other health conditions. If you provide at-home care for a loved one who lives alone in Aurora, Centennial, Denver, or the surrounding area, it is important to keep an eye on their social health and ensure that they are not isolating themselves.
Signs of Social Isolation in Seniors
They no longer attend church, community events they used to enjoy, or social opportunities
They remain at home for extended periods of time and are unable to safely or comfortably leave
Sudden change in sleeping or eating habits, such as sleeping too much during the day, or changes in appetite and weight
They are quieter, more anxious, more stressed, or more irritable
There is increased use of alcohol, tobacco, or drugs
How Modern Technology Can Help Seniors Socialize
Some seniors may no longer be able to access social opportunities they would have before (for instance, if a community festival becomes too challenging to walk around or if driving long distances is no longer possible). Which is why technology tools can be a great addition to your loved one's life, and our at-home caregivers have the knowledge and patience to help them acclimate to the platform or program they would like to use.
Our care providers can teach your loved one the ins and outs of their cell phone and even how to access social media. Sending texts, emails, and using Skype or FaceTime are all within your loved one's ability now, to help them keep in touch with friends, family members, grand-kids, and loved ones. At Visiting Angels of Aurora, we believe that every senior deserves the best possible quality of life.
Benefits of the Social Care Program from Visiting Angels of Aurora
Receiving essential one-on-one at-home care can benefit seniors who have a wide range of physical, mental, social, or emotional needs. Not only will our caregivers help with daily chores like laundry, linens changing, or light housekeeping, but they can also help with preparing fresh meals, transportation to medical appointments, or correct usage of mobility devices. And with a holistic viewpoint, your loved one can benefit from re-engaging with their community in a safe and comfortable way.
Contact Visiting Angels of Aurora
At Visiting Angels of Aurora, we strive to provide complete, holistic care for all our clients. If you are worried about the social and emotional health of a loved one who lives alone, call our home health care agency today at 720-277-3574 to learn more about our at-home care services.
Serving Aurora, Centennial, Denver, and the surrounding communities in Colorado
Visiting Angels
AURORA, CO
15290 E 6th Ave #260
Aurora, CO 80011
Phone: 720-277-3574
Fax: 720-277-3943