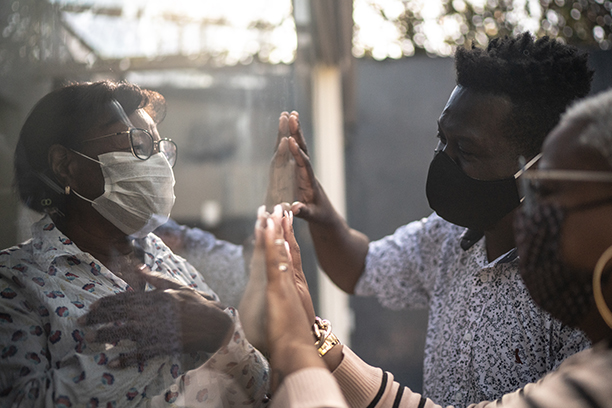 Frequently Asked Questions About Alzheimer's Disease in Collin County, TX
If your loved one has recently been diagnosed with Alzheimer's disease, this FAQ section compiled by Visiting Angels McKinney will help you get a clearer picture about this debilitating, progressive condition and how our quality home care services can help.
Q: What is Alzheimer's disease?
A: Alzheimer's disease is a degenerative brain disorder that is characterized by memory loss, cognitive decline, and behavioral changes. Out of 5.8 million Americans afflicted with Alzheimer's, the vast majority are over the age of 65.
Q: What is the difference between Alzheimer's and dementia?
A: Dementia is a wider term used to describe a number of brain disorders that affect memory whereas Alzheimer is the most common type of dementia – accounting for up to 80 percent of all cases of dementia.
Q: What are the risk factors for Alzheimer's?
A: Currently, scientists are still looking into the exact cause of Alzheimer's, but there are known risk factors that contribute to developing the condition. Three biggest risk factors for Alzheimer's include advanced age, genetics, and heart health. Additional risk factors are high stress levels, sleeping disorders, a history of head trauma as well as being an avid smoker and/or drinker.
Q: What are the symptoms of Alzheimer's disease?
A: The most prominent symptoms of Alzheimer's are:
Short-term and long-term memory loss

Trouble solving simple problems

Uncommon struggles with frequently performed activities

Forgetting or mixing up words

Frequently losing or misplacing items

Confusion with current time or place

Forgetting the names or identities of people

Becoming easily irritable, irrational and/or depressed
Q: How does Alzheimer's disease progress?
A: Alzheimer's is a progressive condition with symptoms worsening over the course of several years. At first, the symptoms are mild and have a minimal impact on the person's well-being while in the advanced stages, the individual with Alzheimer's will have to rely heavily on family members or a quality home care provider to provide assistance even with the simplest of tasks.
Q: Does Alzheimer's disease have a cure?
A: At the moment, there is no cure for this condition, and the disease is believed to be irreversible. However, there is a number of treatments and therapies available that are designed to slow down the progression of Alzheimer's.
Q: What are my loved one's options for Alzheimer's care?
A: As the condition progresses, seniors with Alzheimer's require high levels of care to ensure their safety and well-being. Most families opt for providing care themselves during the early stages of the disease and placing their loved ones in assisted living facilities or seeking quality home care services once Alzheimer's reaches its mid-stage.
At Visiting Angels, we provide personalized care plans for seniors living with Alzheimer's and other types of dementia in McKinney, Allen, Prosper, Frisco and surrounding communities in Collin County, TX.
Learn more about our locally owned and operated agency and how our quality home care services can help by getting in touch with our office in McKinney, TX. We are here for you!


Serving McKinney, Allen, Frisco, Prosper and Other Communities in Collin County, TX
Visiting Angels
MCKINNEY, TX
4500 Eldorado Pkwy #1500
McKinney, TX 75070
Phone: 214-491-1999
Fax: 469-519-7897
021334