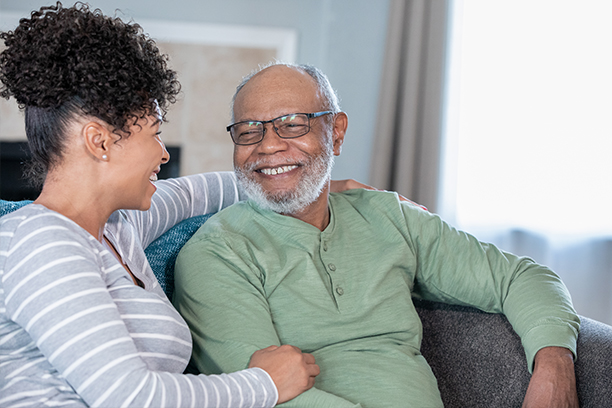 Exceptional In-Home Care Services for Seniors in the Park Cities, TX
If you want your loved one to live well as they age but do not have the time - or live elsewhere - to become their primary caregiver, you have probably figured out by now that the only way to truly keep them safe at all times is to get them professional care at home. At Visiting Angels Dallas, we can provide in-home care suited for your loved one's needs.
Our professional services are personalized to the needs of both seniors and adults with disabilities. We've provided quality care for seniors throughout the Park Cities communities in Dallas County, TX for over a decade, so we can help your loved one remain in the comfort of their own home despite any challenges they may be facing.
How Home Care from Visiting Angels Dallas Can Help
We get to know all of our potential clients before we start providing in-home care services for them. We do this through an in home consultation, during which we speak with your loved one and anyone else in attendance in order to get a coherent picture of their needs and the current state of their health. At this time, we will not require any commitment from you and we will go over services that would be beneficial to your loved one should you chose to hire us.
We are here to help your loved one get through their day in the best possible way. These are the services we offer:
Personal Care – as part of which we help your loved one bathe, groom, get dressed, use the bathroom, and anything else they may need.
Companion Care – involves many activities like conversation and companionship, but also light housekeeping, mobility and transportation assistance, errand running and grocery shopping.
Specialized Services – for older adults with advanced in-home care needs like those with dementia, Alzheimer's disease or a disability.
If you do decide to hire us as your loved one's care provider, we will create a personalized care plan and go over it with your. We will also match your loved one with a professional and highly skilled caregiver. The way we match caregivers to clients has a lot to do with your loved one's personality and who we believe your loved one will get along with best. This is an incredibly important aspect of in-home care, as your loved one needs to feel comfortable receiving care. At the same time, a caregiver should become your loved one's trusted companion over time.
About the Park Cities
The Park Cities consist of two communities, Highland Park and University Park. With many attractions and places of interest, local resources and high-end shopping centers, it's understandable that seniors who live in the area would choose to remain at home instead of relocate to a nursing home.
At Visiting Angels Dallas, we want to help your loved one remain at their home in Highland Park or University Park for as long as possible by ensuring they receive the care and companionship they need. Whether our caregivers are helping your loved one around the house, accompanying them to the University Park Public Library to check out some books or providing transportation to the pool at Davis Park in Highland Park, we'll be there for your loved one every step of the way.
To learn more about how Visiting Angels helps seniors in the Park Cities age in place, contact our Dallas, TX office today.
Serving Park Cities, Lakewood, Lake Highlands, East Dallas, Casa Linda and Surrounding Communities in Dallas, TX
Visiting Angels
PARK CITIES, TEXAS
8350 N Central Expy #M1018
Dallas, TX 75206
Phone: 214-273-1843
Fax: 214-853-5328